Have you heard of "glued sounds" before? Or maybe "welded sounds?" (Different people use different words for them, but they're typically referring to the same thing!)
In this blog post, I'm going to explain glued sounds, give some examples, and share some fun ideas for teaching glued sounds in the primary grades!
(Note: This is the fifth post in a series of blog posts covering phonics terms and skills. If you missed the preceding posts in this series on teaching phonics in K-2, there are posts covering phonemes, digraphs, blends, and final double consonants).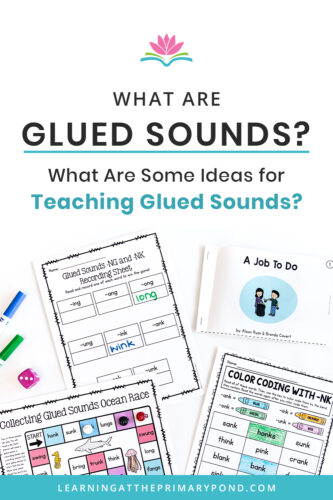 What is a Glued Sound?
Glued sounds are chunks of letters where the individual sounds cannot be heard clearly.
"NG" and "NK" are two common glued sounds. You can teach these chunks: ang, ing, ong, ung, ank, ink, onk, and unk.
Some example words with NG are: bang, fang, hang, rang, sang, bring, ding, ping, ring, sing, sting, thing, long, song, tong, hung, lung, sung.
Some example words with NK are: bank, drank, thank, ink, link, pink, rink, sink, stink, think, bonk, honk, junk, plunk, sunk, trunk.
Many educators also consider the chunks am, an, and all to be part of the glued sounds family. (Personally, I call the sounds am and an "sticky sounds," because it's hard to pull them apart.)
A glued sound always goes at the end of a syllable or word (for example: "ing" in ringlet or "ank" in bank).
How Do You Teach Glued Sounds?
First, I focus on having kids blend words with glued sounds. For example, I say "/s/ /ing/," and they have to say the entire word "sing."
Then we move onto segmenting. When we segment a word with a glued sound, we say the entire chunk together. If I want my kids to break up the word sung, they say "/s/ /ung/."
I then introduce the glued sounds on posters like these: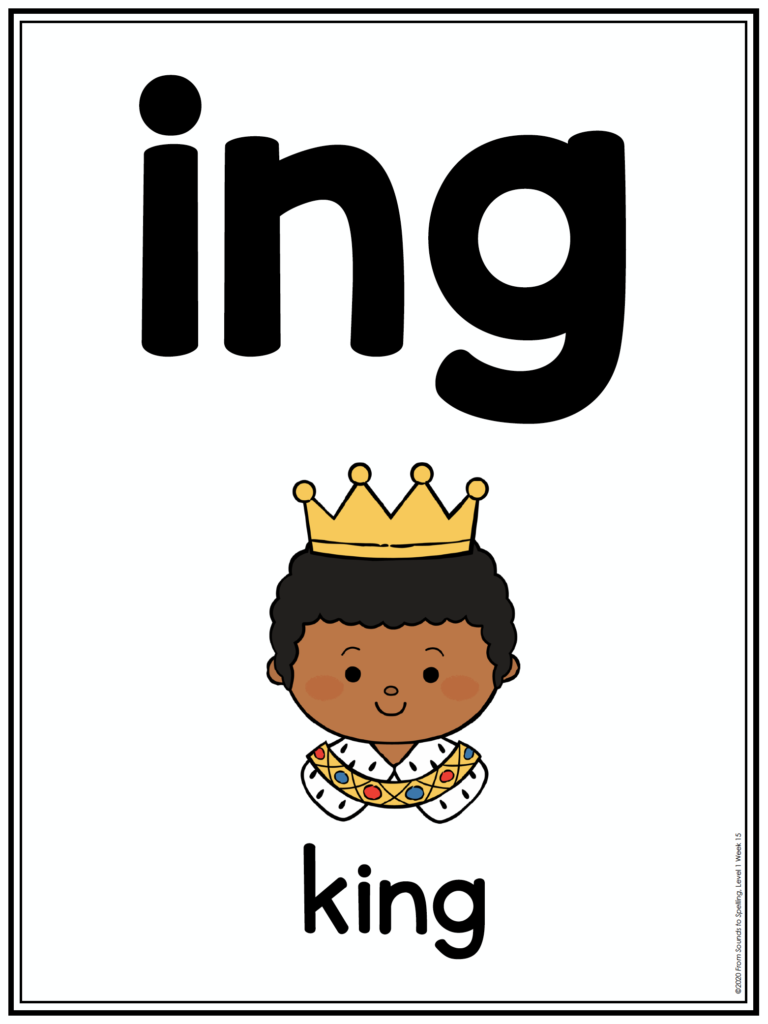 Displaying these in the room is helpful to the kids, because these sounds can be tricky!
I usually begin the week by teaching the NG chunks, and then later in the week we move onto the NK chunks. We also compare NG and NK words with activities like sorts.
I also make sure to review these chunks often in future weeks.
When Do You Teach Glued Sounds?
Your students should have a firm grasp on digraphs and basic blends before you introduce glued sounds. (This does not include "am" and "an," however – I usually introduce those in Kindergarten and review in 1st and 2nd grade.)
In my phonics program, From Sounds to Spelling, first graders work on glued sounds with NG and NK about halfway through the school year. In second grade, we review them during the first unit of the school year.
If your students struggle with just 1-2 of the glued sounds at times, it's okay to move on. You can continue having students read and write words with the tricky chunks in future weeks. (Of course, if students are struggling with many glued sounds, spend more time working on them! I usually look for about 80% proficiency before moving onto a new skill.)
What Are Some Activities for Teaching Glued Sounds?
Having students practice a skill through games makes it sooo much more enjoyable for all! I have No-Prep Phonics Games for K-2, and for both 1st Grade and 2nd grade, there are games specifically designed to practice glued sounds.
I also have decodable readers that allow your students to practice the same skill of glued sounds over and over again within their texts. Here's the link for that: 1st Grade Decodable Texts for Glued Sounds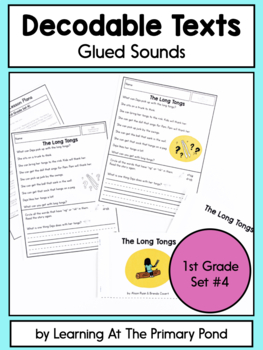 Here are some of my favorite teaching activities for working with glued sounds! They come from my phonics program, From Sounds to Spelling, but they can be incorporated into any program.
Blend to read words with glued sounds (example: I'll have 2 cards including one of my glued sound cards, b-unk, students say /b/ /unk/, bunk; notice how the chunk is written on a single word card)
Write words with glued sounds; make words with magnetic letters
Circle, underline, or highlight words with glued sounds BEFORE or AFTER reading a decodable text (this is great for getting students to recognize glued sounds in context!)
Glued sound word sort (students cut out the words and paste them in the correct column based on their spelling pattern.)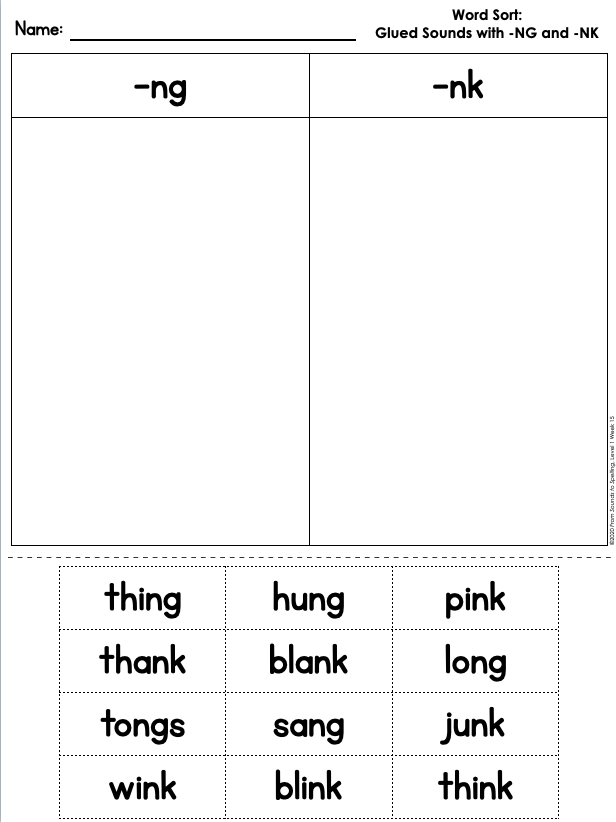 We also love playing games with glued sounds!! In this "Collecting Glued Sounds Ocean Race", students move around the board, collecting words with glued sounds on their recording sheet. This encourages them to notice patterns.
Speaking of patterns, this "color coding" activity also encourages students to look for patterns: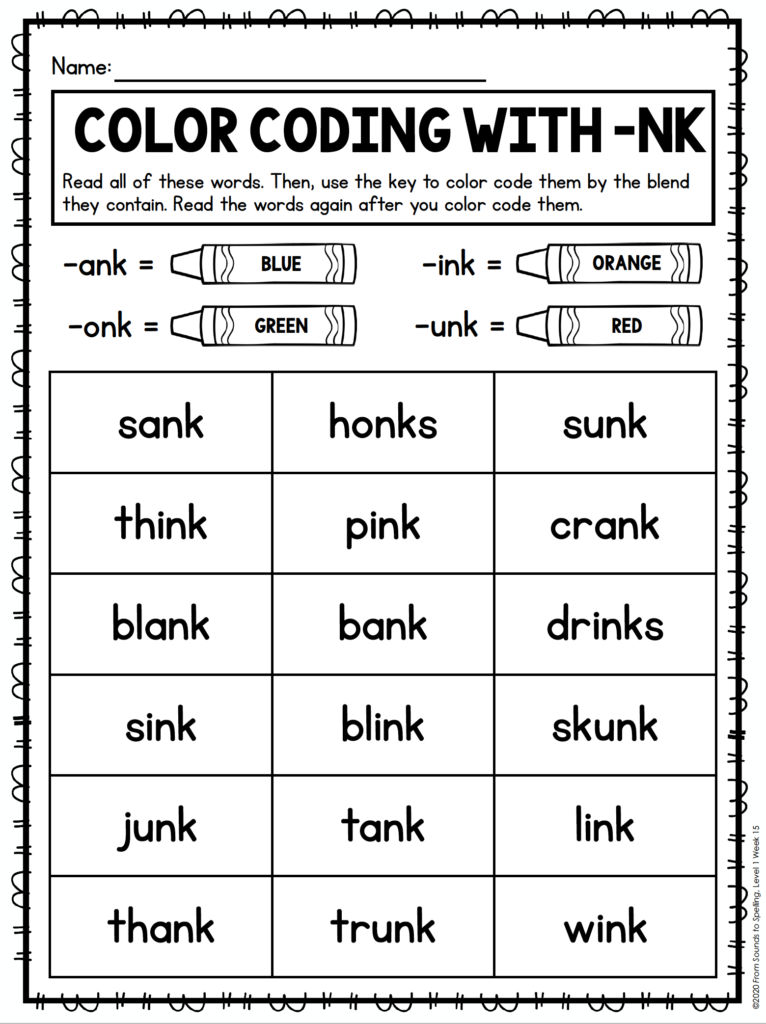 Here's a simple game where students race through words with glued sounds. The objective is to be the first player to "pick" peaches (land on 3 words with peaches).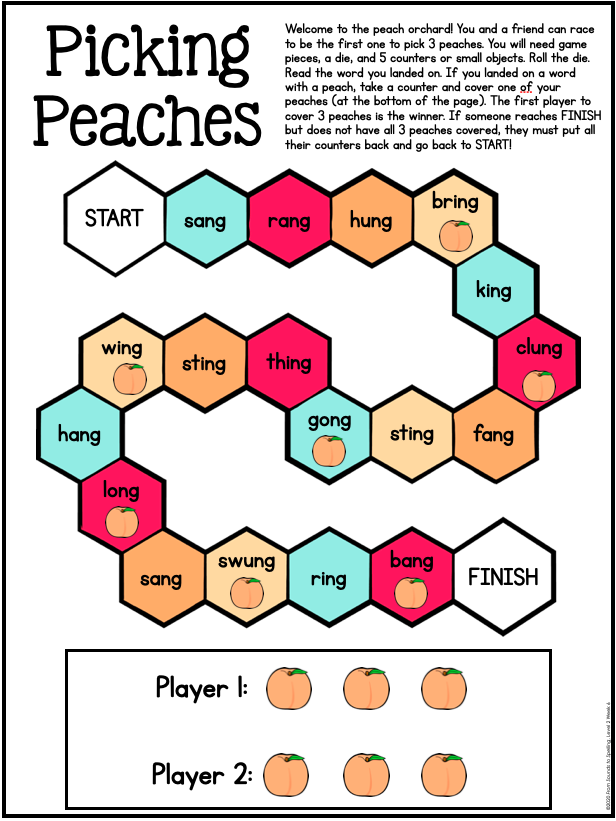 Conclusion
Glued sounds can be tricky, so don't be discouraged if your students need extra time to master them! Frequent review will help, too.
For complete lesson plans, posters, games, and decodable texts for glued sounds and many other phonics programs, check out From Sounds to Spelling, a comprehensive phonological awareness and phonics program for K-2.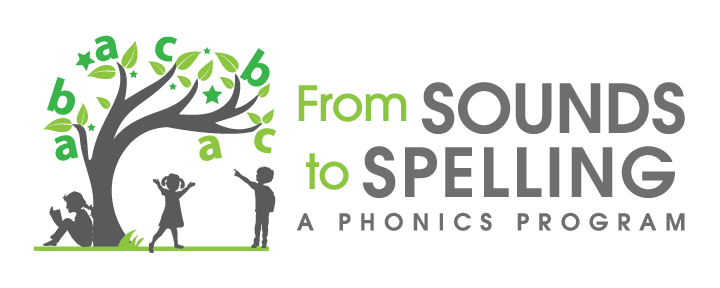 Happy teaching!