Here's a quick planning tip that might make your life easier! When I am planning for shared reading or readalouds (or even guided reading), I like to place notes in the books I'm using. This reminds me to stop and keeps me on track in terms of the skill we are practicing. Instead of using a million sticky notes, I came up with this idea: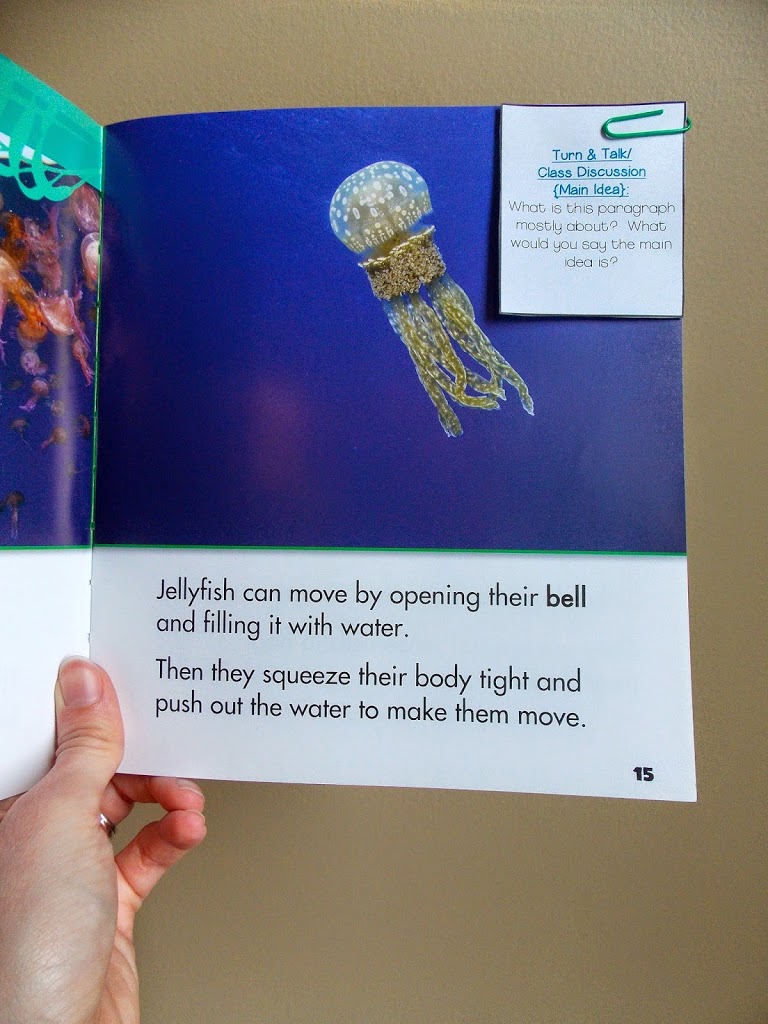 All you do is type up the questions you want to focus on during a particular unit or week. Print them out on small sheets of paper, and then use a paperclip to clip them into the books.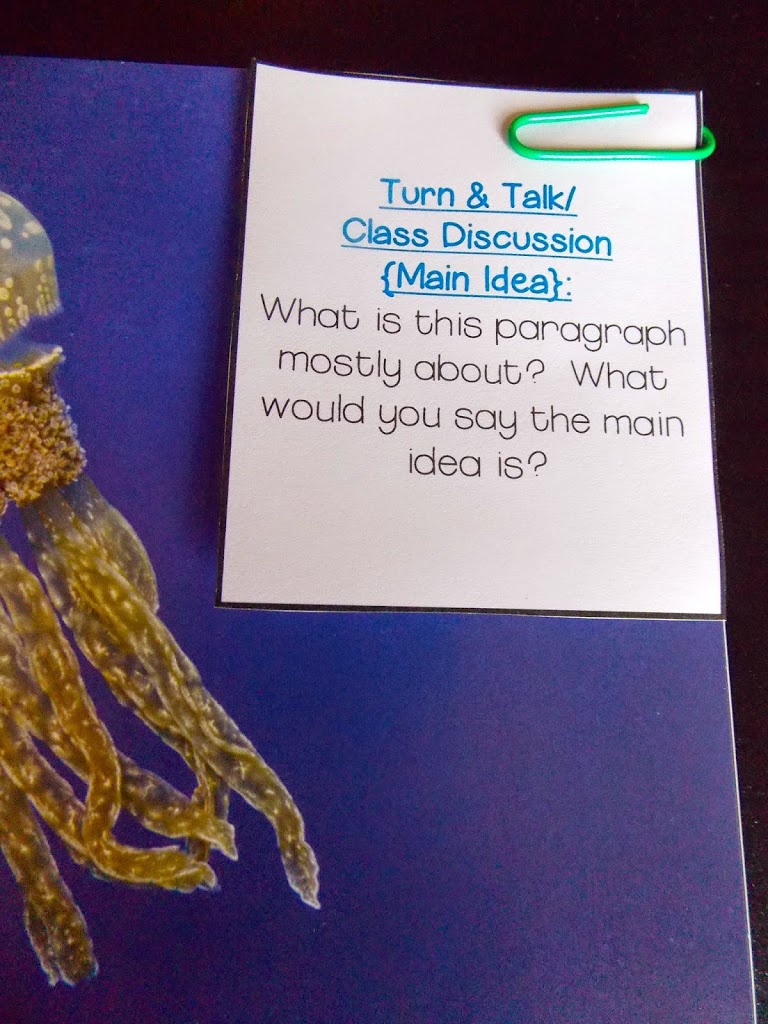 This makes planning much quicker, because you don't have to write the same type of question over and over again. Just make sure not too leave the paperclips in for too many days, because they might distort the page a tiny bit.

If you are interested in a whole year's worth of these ready-to-go questions for second graders, check out my "Reading and Writing Through the Year" shared reading curriculum! Just click on the picture below.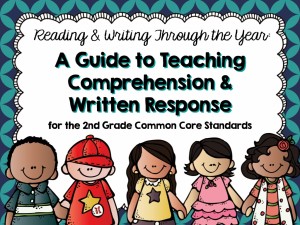 Happy teaching!