Hi guys! Just a quick post for today – I made these black and white, no frills geometry posters for my second graders. The posters should be helpful for kiddos in K through 4th grade! They include 2-D shapes, 3-D shapes, line segment, line, ray, perpendicular lines, and parallel lines. Click the picture below to download for free!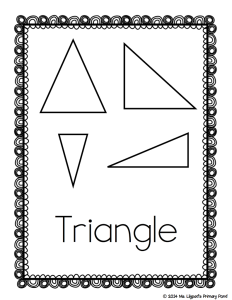 Click on the picture below for a fun 2-D and 3-D shape BINGO game!
If you happen to teach K and are looking for more geometry activities, check out my geometry pack. There's tons of cut-and-paste activities, no prep materials, and some activities for centers.



Enjoy the freebie, and happy teaching!!