Check out this coffee table painted in chalkboard paint!!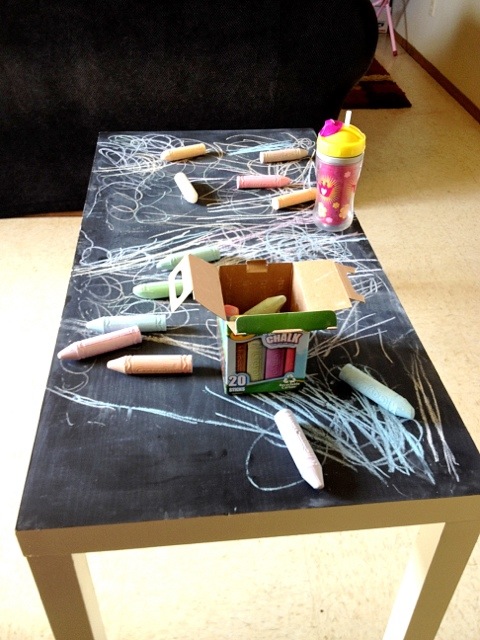 Here's where I got this picture from: http://jillofmosttrades.com/2012/04/05/chalkboard-coffee-table/
This would make such a cool sight word or handwriting center, I think! Just pick a table large enough for a few kids to sit around, paint with chalkboard paint (directions are included in the link), and bam! An easy and fun center.

Realistically…not sure when I will get around to doing this for my classroom. But hey, a girl can dream, right?!