The beginning of the school year is super calm, you have tons of free time on your hands, and your students just sit quietly and follow directions ALL the time… right? 😝 On the contrary, there is SO much to do at the beginning of the school year! You're getting to know your students, you're passing out supplies, still figuring out the configuration of the classroom, and often trying to administer assessments, too! You could also be starting your curriculum, but you still may have pockets of "down time" during the day. And we all know that idle/down time can be hard to manage!
With all of this in mind, it's helpful to have some activities on hand to keep your students occupied and engaged! It's even better if these resources involve little to no prep so you can maximize your time doing other things around the classroom. In this blog post, I'll share 5 no-prep activities that you can use for the beginning of the year!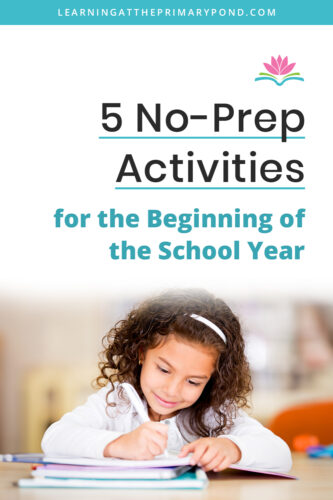 By the way, if you want access to tons of FREE no-prep phonics games, grab them from this link:
Activity #1: Sentence Scrambles
In the Fall Sentence Scrambles, there are "print and go" pages where students:
Read the words. Different levels are included for easy differentiation.
Reassemble the words in the correct order to build a sentence. This can be a cut-and-paste activity or could be set up as re-usable with lamination or a page protector.
Copy the sentence – this is a great opportunity for meaningful handwriting practice.
Extend the activity by writing an additional, related sentence.
These sentence scrambles are available for Kindergarten, 1st grade, and 2nd grade!
Activity #2: No-Prep Games
Make phonics FUN for your students – without the prep time for you! These hands-on, no-prep phonics games can be used for either independent and/or partner work at the beginning of the school year. There are games available for a variety of skills, including:
Letter sounds
CVC words
Digraphs
Consonant blends
R-Controlled vowels
CVCe words
Vowel teams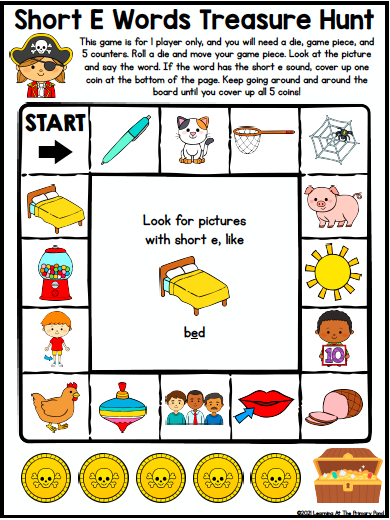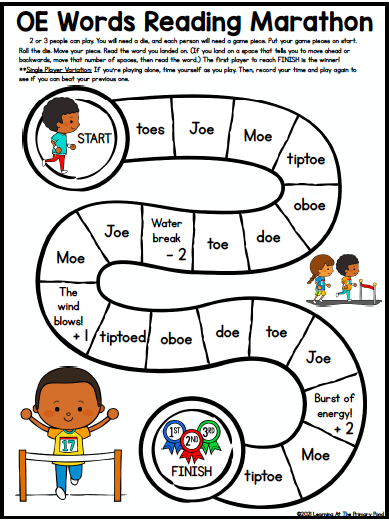 These no-prep phonics games are available in bundles for Kindergarten, 1st grade, and 2nd grade!
Activity #3: Solo Literacy Centers
If you're trying to roll out the routines of centers at the beginning of the year, you may be looking for activities that students can do independently.
With the Solo Literacy Centers, students work alone to complete the activities, and very few additional supplies are needed.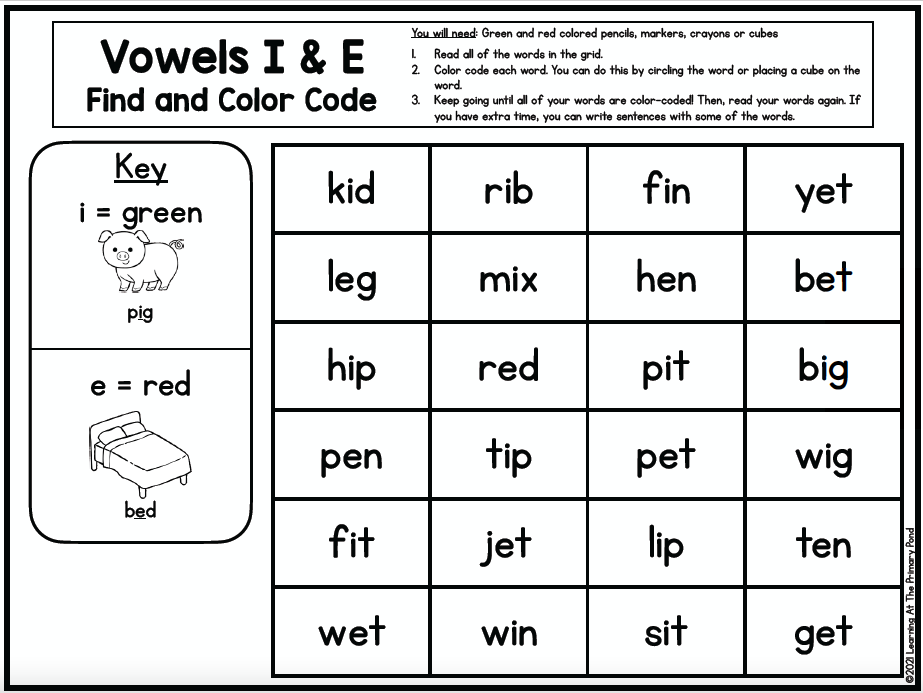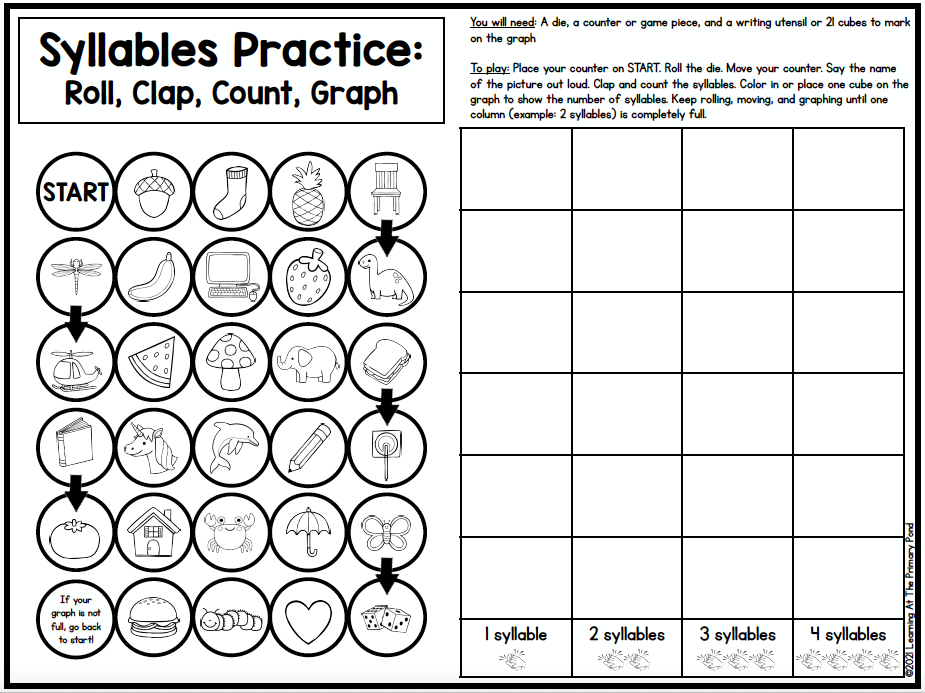 These centers are great for when you need a quieter classroom (i.e. during one-on-one assessment time). An editable template is also included so you can customize words and skills as needed!
Activity #4: High Frequency Word Games
At the beginning of the year, students often need a refresher on previously-learned high frequency words.
These High Frequency Word Games make review and prep easy! The games include both reading and writing opportunities.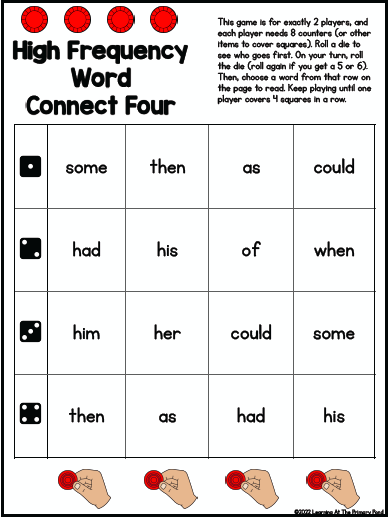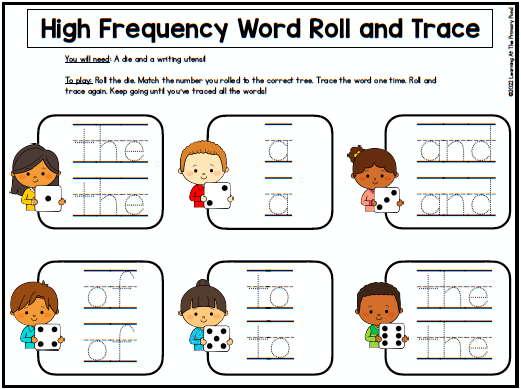 Many of the games repeat with just the theme changing, so you can teach the directions once and have students play it multiple times. The games are available for both Fry words and Dolch words, and each product includes editable templates if you want to change or adapt any of the words.
Also, if you want more information on how I recommend teaching high frequency words, check out this blog "The Way I Learned to Teach High Frequency Words Was Wrong (And What I Now Do Instead)."
Activity #5: Blending Lines
These blending lines are great for helping students apply phonics skills and increase their reading fluency.
Students will each have their own copy of the blending lines sheet, and they will practice reading it multiple times. Every time they finish reading the page, they get to color in a star at the top. This helps them stay motivated to read it over and over!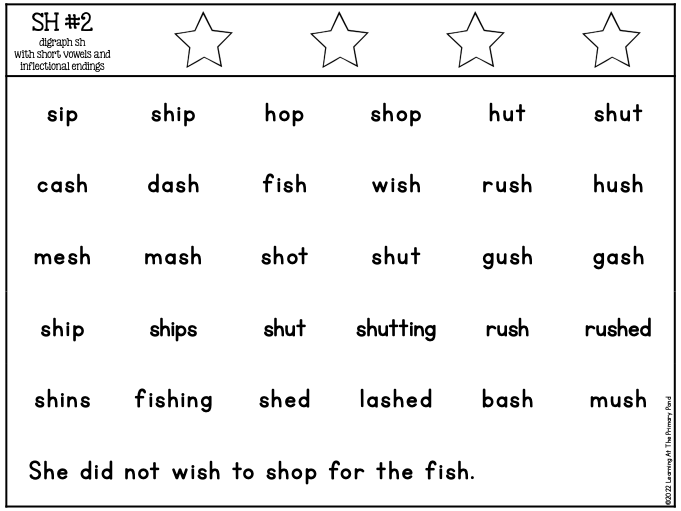 These blending lines are available in a bundle or by specific skill to match the needs of your students!
Conclusion
I hope these 5 activities are useful to you at the beginning of the year (and any other time during the year, too!). If you need more information to help your school year get off to a strong start, here are a few additional posts that may be helpful:
Happy teaching!