This week I started doing my 2nd grade group a little differently.  My 2nd graders are reading at a mid-Kindergarten level, but they all have slightly different needs.  They are also very easily distracted. 🙂 SO instead of trying to read with all 3 of them at once, I've set up mini-centers so that I can read with them individually.
Right now I'm using an iPod and an iPad to keep the kids who are not reading with me busy learning, and I'm hoping to create some more options for the mini-centers soon.  Trying to see 3 of them individually in 30 minutes feels a little rushed (we also do a few minutes together at the beginning and end of the lesson) but I hope it will pay off.

One of my second graders tends to get frustrated when he gets to a word and doesn't know what it is.  Can you blame him, though?  This is his third year of struggling in school.  I'd be frustrated too!  I'm trying to empower him to use strategies instead of sitting there and getting upset.  So, I created this reading strategies menu to help him see (visually) that he has options: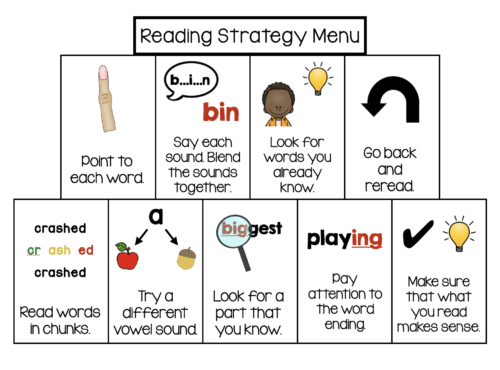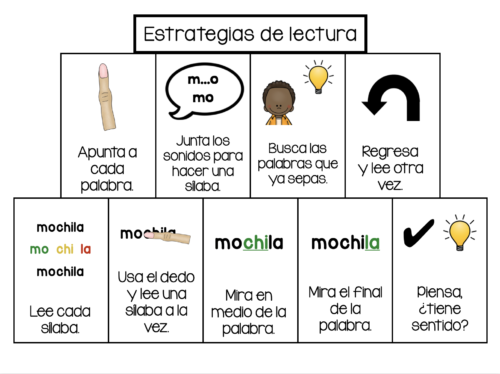 When I was going over each part with him, I didn't do it all in one day, and I covered up the others to help him focus on one strategy box at a time.  When I want him to use a certain strategy, I just point to one of the boxes.  This helps prevent me from talking too much and interrupting his thinking.
If you want to download it for free (in English or Spanish), click on one of the images above.
Happy teaching!