Over the past couple of years, I've written a number of posts about teaching phonics or word study in Kindergarten, first, and second grade.
For today's post, I created a "collection" of these links for you so that you can easily find what you need! I also made note of posts that have freebies!
Best Practices and "How To" Posts
Best Practices in Phonics and Word Study Instruction for K-2
How (and Why) I Teach Phonics / Word Study / Spelling In Small Groups
One Simple Way to Easily Differentiate Word Work Activities & Minimize Your Prep Time
The 6 Syllable Types: What They Are, Why They Matter, And When To Teach Them!
How To Teach Students To Divide Words Into Syllables

How to Help K-2 Students Transfer Their Word Work Learning to Their Reading and Writing
A Yearlong Guide to Teaching Phonics in Kindergarten (free scope and sequence for Kindergarten!)
Phonics Activity Ideas
5 Phonics Activities to Keep Word Study Interesting (for K-2) (word train freebie included!)
5 Fun Short Vowel Activities That Only Take 5 Minutes (3 printable short vowel activities included!)
Why I Have My Students Make Personal "Word Part Dictionaries" (free word part dictionary template included!)
Troubleshooting Problem Areas
What to Do When the Letter Sounds Just Won't Stick
Dealing with Gaps in Students' Phonics Knowledge: How to Prevent and "Fill In" the Holes (video to watch + a link to a phonics scope and sequence!)
Help! My Students Aren't Reading Their Words During Word Work Activities!
Additional Resources
All of the above are blog posts, but do you ever find yourself wondering what a diphthong is or when to use "c" versus "k" while spelling a word? There are a LOT of phonics terms and rules out there! Download this FREE Phonics Guide for K-2 teachers– it's a handy reference guide with phonics rules and terms to teach.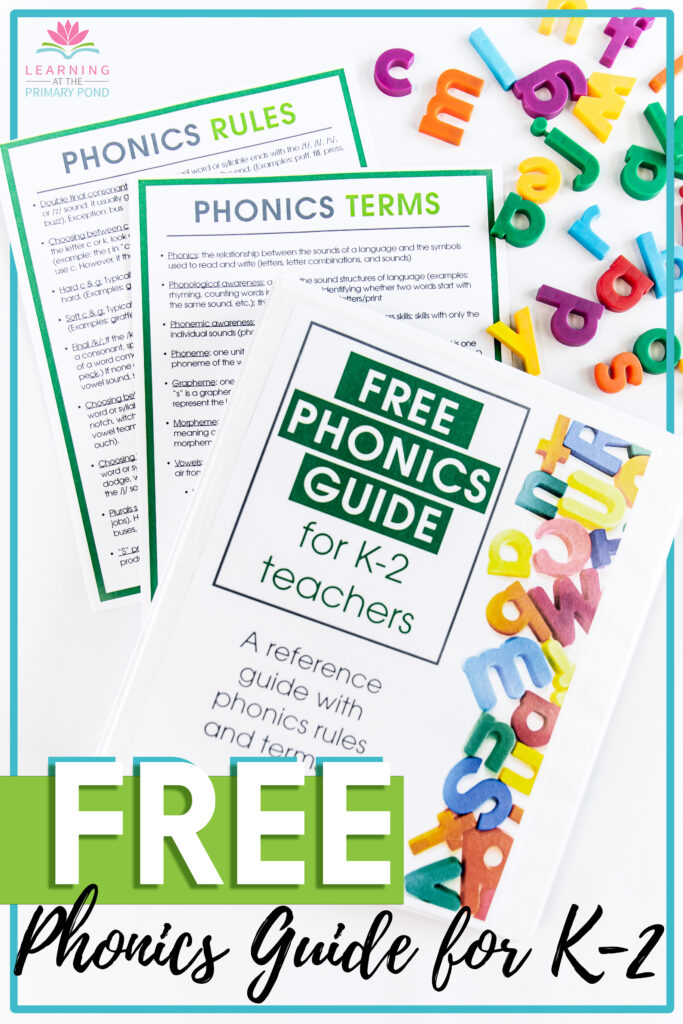 Or maybe you need a complete phonics program for your Kindergarten, first grade, or second grade students? Check out From Sounds to Spelling, a teacher-friendly program that covers phonological awareness, phonics, and spelling!
Last but not least, if you need no-prep activities that give your students practice with phonics skills, check out my digital phonics bundles for K, 1st, or 2nd grade!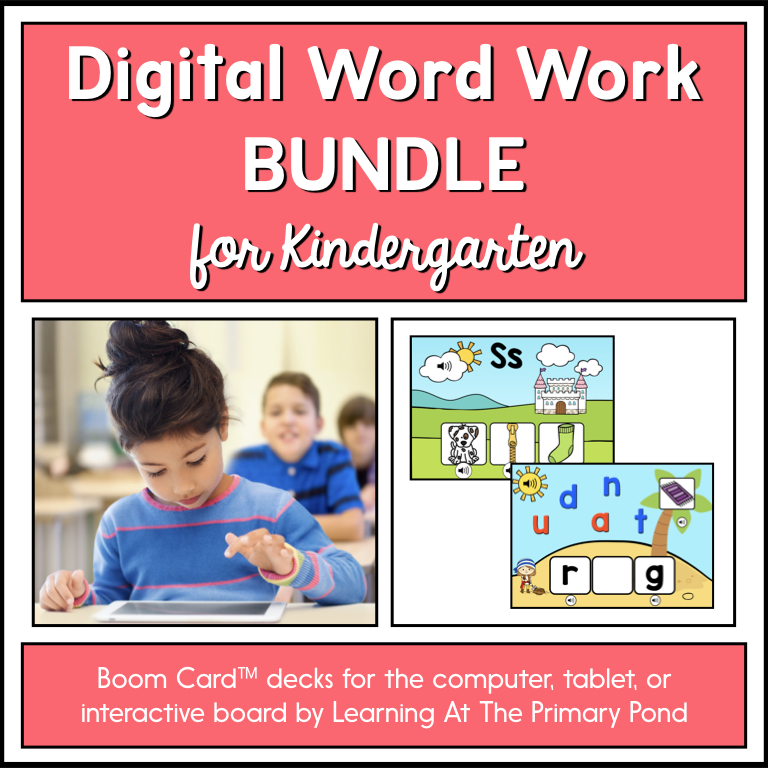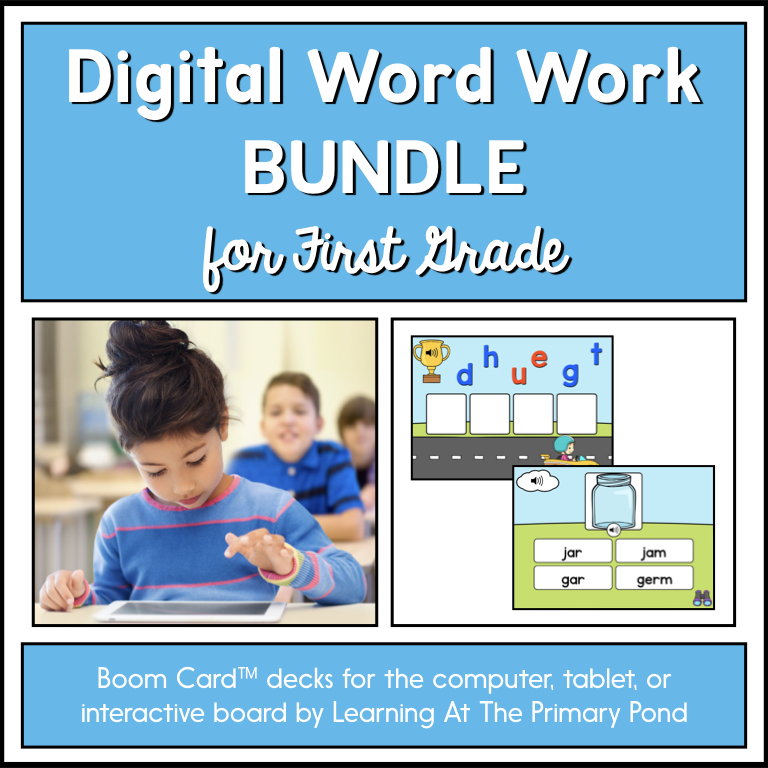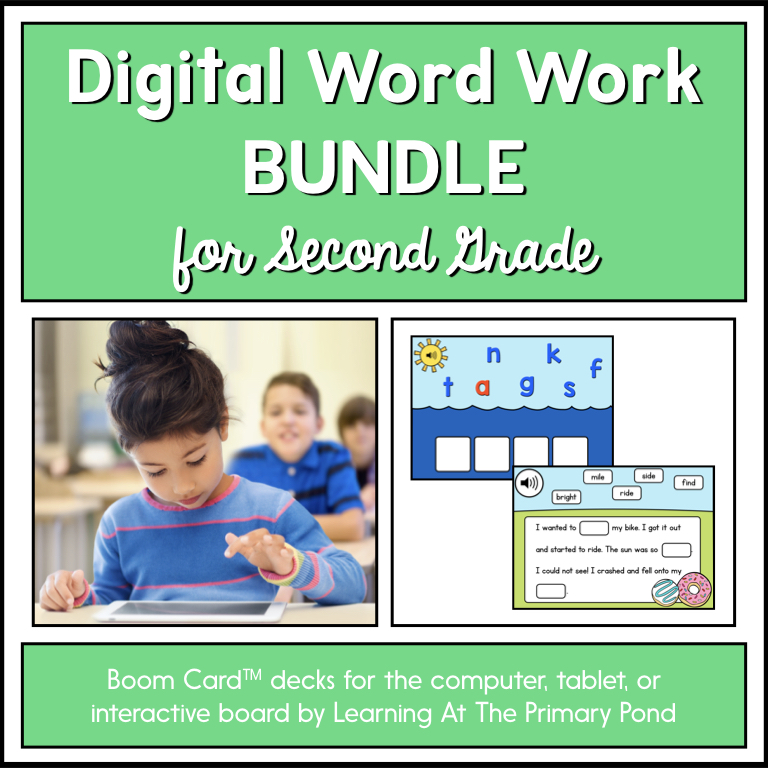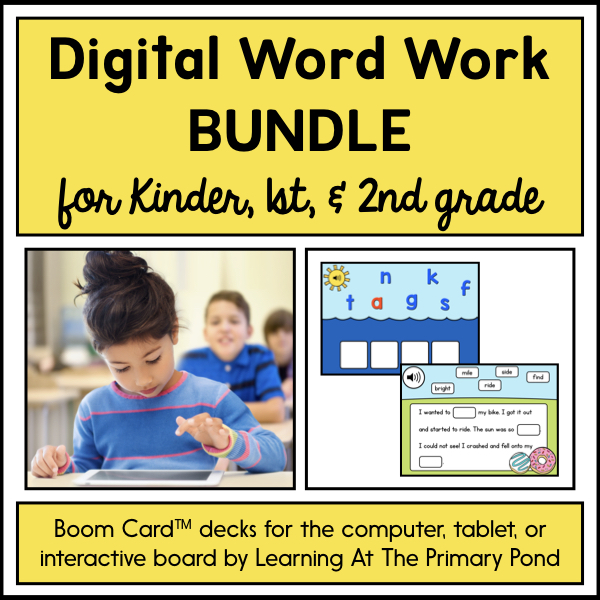 Want to save this post to come back to later? Pin the image below to your Pinterest account!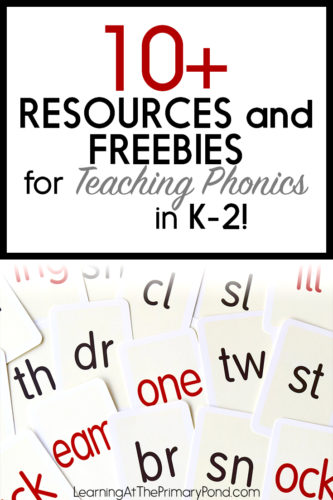 Happy teaching!