Today is my last day of spring break 🙁 But I do feel like summer will be here before we know it! At the end of every school year, I end up throwing together some random worksheets and activities for my kindergarteners to work on over the summer. This year I decided it would be a MUCH better idea plan ahead! So I created this 110 page summer homework pack designed for kindergarteners who will be entering first grade next year: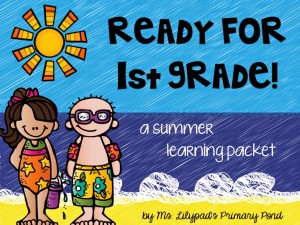 The pack has math and literacy worksheets, activities, and games. There's a good mix of activities, so kids won't get bored. Here are some examples: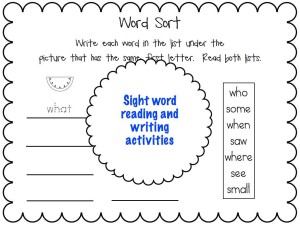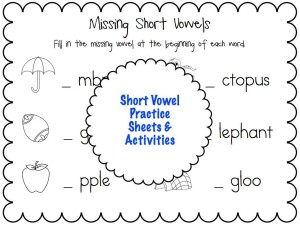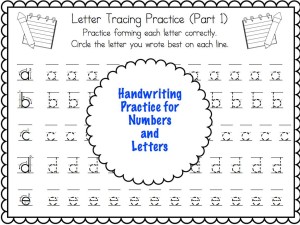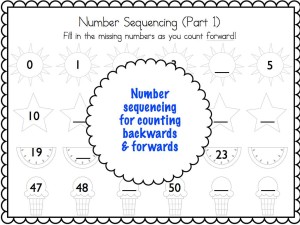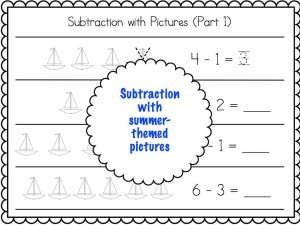 Literacy topics include: letter formation, letter sounds, short vowels, long vowels, consonant blends, consonant digraphs, sight words, reading, and writing.

Math topics include: number formation, counting, addition, subtraction, number comparison, shapes, and skip counting.

The directions in the packet are SUPER parent-friendly!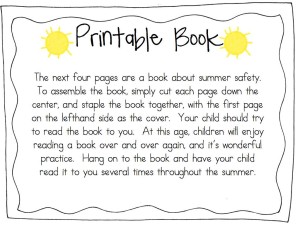 Sample page of directions for parents
The vast majority of the materials require no preparation or extra supplies – your kiddos will just need to have pencils, crayons, and scissors at home to use. There's one book to assemble (you could even do this before sending the pack home), and then some cards to cut out for games the children can play with their families.

If you're a parent or teacher looking to minimize loss of learning during the summer, this pack is definitely for you! Click here to grab it: http://www.teacherspayteachers.com/Product/Summer-Homework-Pack-for-Rising-First-Graders-who-have-completed-kindergarten.

AND here's a free pair of number comparison worksheets to download! Just click on either one of the images to download the 2 sheets. Enjoy!!