If the end of the school year is coming up, you may be experiencing a little stress! There are assessments to take care of, a classroom to pack up, grades to input. Your students might be going a little nuts, too! 🤪 And then there's the mix of emotions you might feel as the year wraps up:
sad, because you'll have to say goodbye to your students
excited and proud, as you look back at all that your students have learned
happy, because you'll have some time away from the classroom
anxious, because some of your students aren't ending the school year with the academic skills you hoped they would
No matter what you may be feeling, I want you to be able to thoroughly enjoy the last few weeks of school! It's most likely the last time you'll be in a classroom with that group of students.
That's why I'm sharing 3 easy hacks in this post, so you can keep your sanity and actually enjoy the end of the school year!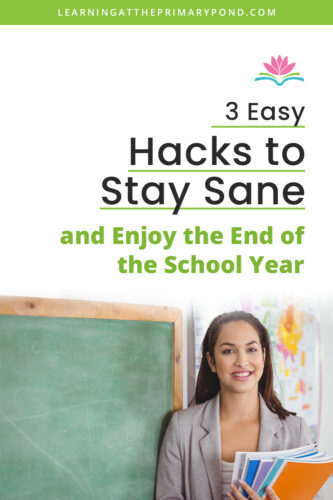 Tip #1: Keep students busy and quiet while you're assessing.
Many schools have fairly rigorous expectations for teachers to complete end-of-year assessments. You could have assessments in phonics, reading, writing, math, etc. And you want the assessments to be accurate so that you can pass along data to parents and possibly even to teachers who have your students next year.
It can be a lot to try and schedule/navigate. Also, kids tend to get extra antsy towards the end of the year. So, how can you balance completing assessments while also keeping the rest of the class productively occupied?
Finding something that doesn't require a lot of prep time on your part AND also reviews prior skills learned for students is a win-win! And while I really love partner work…sometimes it's helpful to have some solo activities on hand, because that can cut down on the noise level while you're assessing.
With my No-Prep Phonics Games, students can practice skills while you focus on administering one-on-one assessments. The No-Prep Phonics Games are available for Kindergarten, 1st grade, and 2nd grade. Below are a few examples of these games that you could use with your other students while you're administering assessments.
Solo games: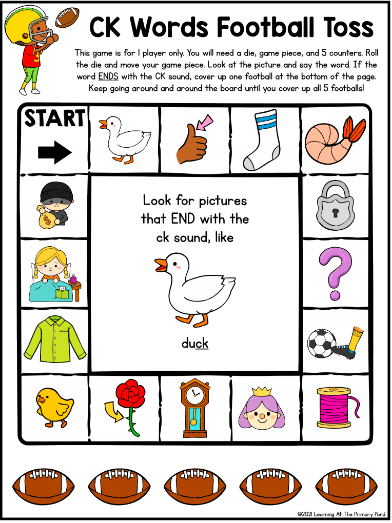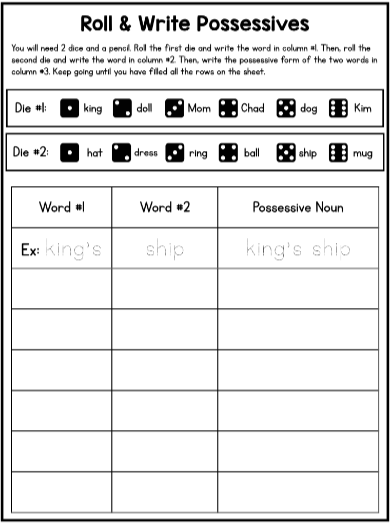 Games for 2-3 Students: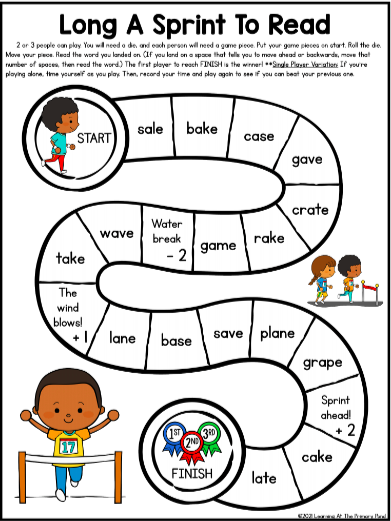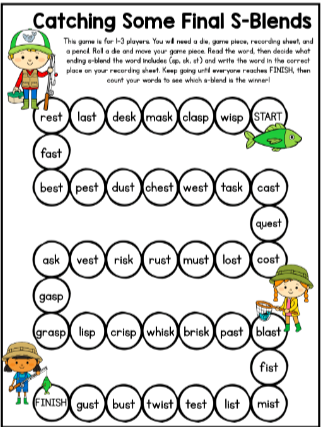 Tip #2: Don't over-stress about an end-of-year gift for students.
You adore your students and want them to know that! Nonetheless, there's already a long list of to-dos at the end of the school year. So…it is totally okay to keep it simple and not make an elaborate gift for your students (unless you really want to)!
Here's an easy way to let students know you care about them with a sweet memento: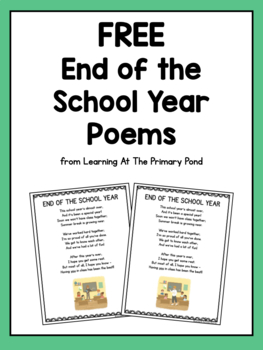 These FREE end of year poems are the perfect way to say goodbye to your students as the school year wraps up! You can share it with each student individually, or even read it out loud to the class. You could even pair it with a printed class picture for each kid if you want a little something extra!
Tip #3: Provide summer activities for students!
I believe that kids should be able to experience all the joys of summer – the outdoors, camps, playing with neighbors on a whim, ice cream, unstructured down time, etc. However, not all students have the same opportunities when it comes to summer.
And the summer slide is real; many students lose 2 months or more of learning during the summer. Many parents like to have academic resources to give their kids during the summer. Instead of being inundated with parent requests, be proactive!
These Summer Learning Packets for rising 1st graders, rising 2nd graders, and rising 3rd graders can help prevent learning loss (and require no work on your part!). Through review sheets and games, students review the important skills you've worked hard to teach them throughout the year! The summer packets are very parent-friendly and no-prep, so you can just print them and send it home as-is!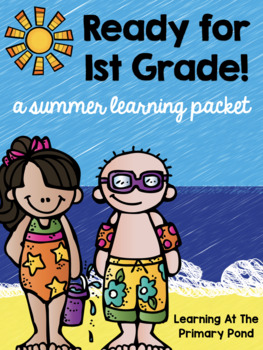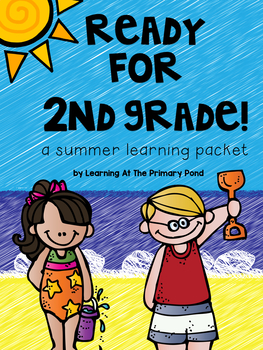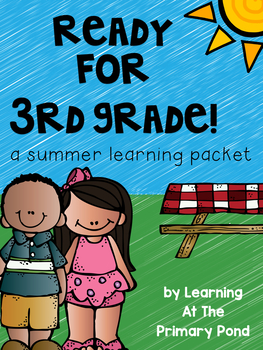 For some more research and additional activity suggestions during summer, read this blog I wrote: Helping Minimize Summer Learning Loss: Summer Homework and Learning Activities for K-2.
Conclusion
I hope these end of school year tricks are helpful for you! It's so important to end the year on a strong (and somewhat calm!) note. If you want to read more about other tips I recommend for enjoying your break AND starting the next school year smoothly, check out 3 Summer Tips for Teachers: How To Enjoy Your Break and Still Have a Smooth Start in Fall.
Let me know in the comments if you have other ideas or fun things you do to end the school year!
Happy teaching!