If you're a bilingual teacher like me, you know just how difficult it is to find quality books written in Spanish! Since I've always taught the primary grades, I feel like I see the same books over and over again. So where are all the Spanish books?!
The answer, unfortunately, is that there just aren't a ton available. You'd think that there would be plenty of picture books in Spanish, given that 20,000 or more children's books are published in the U.S. most years.
Even though a great number of children's books are published, not many of those books are translated into Spanish. This is unfortunate, because there are so many Spanish-speaking children in bilingual and dual language programs across the U.S. (as well as English-speaking children who are learning Spanish).
Moreover, it's actually better to have authentic literature that was written in Spanish first, rather than translations. Authentic literature is even harder to come by.
So where can you buy books in Spanish? I've done a lot of searching over the past few years, and here are some good options I've found: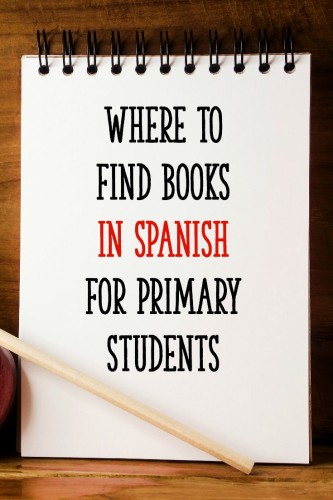 Scholastic en español:  Picture books, leveled readers, and more!
Booksource:  Collections of books, including mentor texts for reading/writing workshop
Wilbooks:  Books for beginning readers, grades Pre-K through 2nd (included guided reading sets)

Lectorum:

 LOTS of different books in Spanish
Creative Teaching Press (Learn to Read series – Spanish):  Books for beginning readers; more will be added in the coming months (some were translated by me!)
Amazon is also a good resource. I have an Amazon Prime membership and it's totally worth it for the free 2-day shipping!
Do you have any sites to add to this list? Please comment below – I would love to add more links!
Make sure you don't miss any of my bilingual resources or freebies by signing up here.