Having taught Pre-K and Kindergarten for several years, I was surprised to notice that the Common Core standards for Kindergarten math don't include patterning.  Perhaps the authors intended to later create a set of Pre-K standards that would include patterning?  Regardless, not all students attend Pre-K, and I've noticed that many students need some practice with AB, ABB, and ABC patterning activities when they begin Kindergarten.  With all the exploration of materials (linking cubes, pattern blocks, etc.) that we do at the beginning of the year, it seems like a perfect time to me to squeeze in some patterning practice!  
Some students can create patterns independently, but some need some support at first.  Support can be provided in the form of patterning mats like these: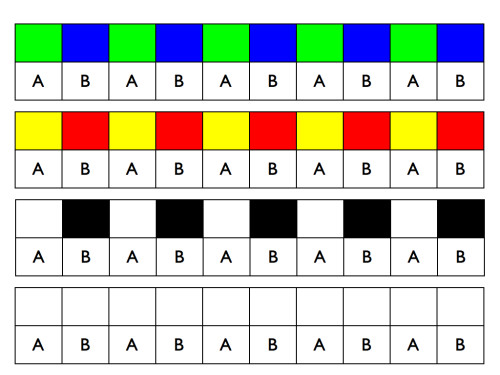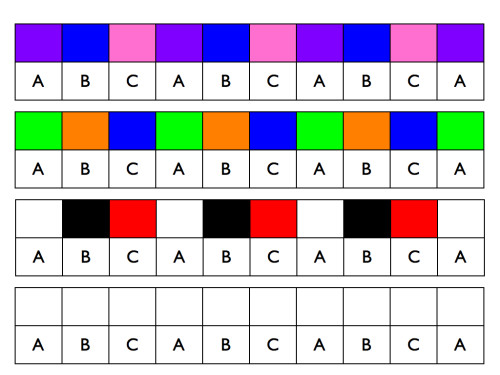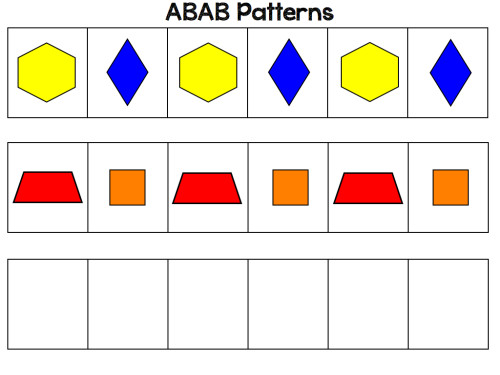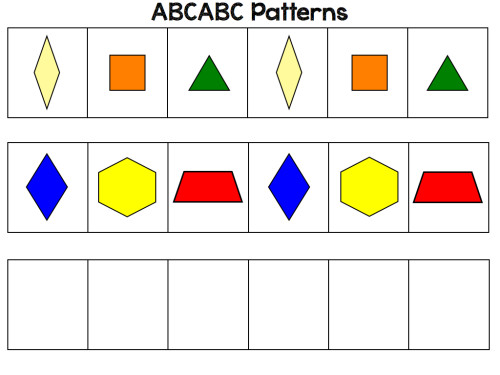 You can grab a complete set of these patterning mats (which include AB, ABB, and ABC patterning for use with linking cubes and pattern blocks) here.  The materials make for a SUPER simple and fun math center!