Happy Friday, everyone!  So, I definitely wasn't planning to blog tonight about my community helper unit, but I started it this week with my kiddos, and had something happen that gave me a good laugh.

Some background:  the unit starts off by teaching the kids about the difference between wants and needs (since community helpers are people who help us get our wants and needs).  One of the activities in the unit is a wants vs. needs sort.  My kids worked on that sort today by looking through old magazines, and cutting and pasting pictures that fell under each category.  Most of my kids had things like pictures of food and clothing under "needs," and toys or video games under "wants."

And then there was Travis (not his real name).  He brings me his sort and says, "I'm done!"  I took a look at it and just about burst out laughing.  Here is what he had under the "wants" category (look closely – the guy in the middle with the sunglasses on is what caught my eye):


Little did I know that a chorus line (?!) of men was on the top of Travis' wish list!!  Am I the only one who thinks this is hilarious?  (To be fair – I teach this unit in English and I teach bilingual kindergarten, so Travis was clearly more than a little confused about the definition of "wants"!!)
Anyway, on to more useful things, I guess.  This activity is from my Community Helpers unit, available in both English & Spanish!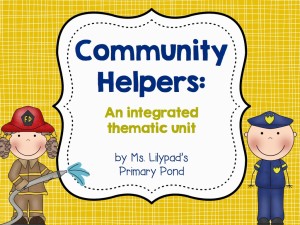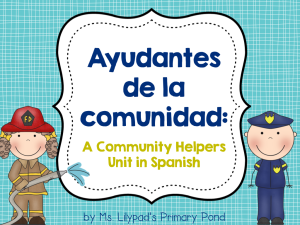 After the kids learn about wants and needs, we move on to learning about police officers, firefighters, and doctors/nurses.  I focus on teaching them what each of these community helpers does, what tools they use, and what transportation they use.
The unit includes lots of printable writing paper and graphic organizers,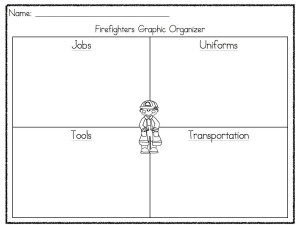 8 different printable books about Community Helpers (different levels available for each topic that are appropriate for PreK, Kindergarten, or 1st grade readers),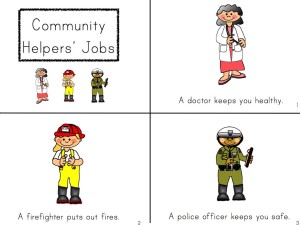 materials and ideas for for centers,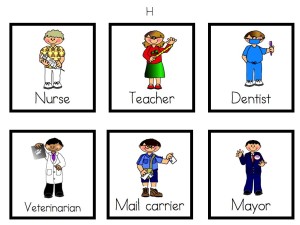 as well as detailed lesson plans that will last for 22 days, a list of suggested books, and vocabulary printables.
If you purchase this pack, I certainly hope the wants/needs sort goes better for you than it did for me!! 🙂