Easter is coming up soon! I have always taught in schools where Easter wasn't directly celebrated in the classroom. Instead, I usually teach my kiddos about the chicken life cycle.
When I teach a science unit, I love incorporating the topic into my literacy block, too. When I first started teaching my chicken life cycle unit, I had my kids create nonfiction books about the stages in the chicken life cycle. They liked doing this, but the activity only lasted a day or two. So then I started thinking, "How could I bring creative writing into this?" And then the "My Life As a Chicken" writing project was born!!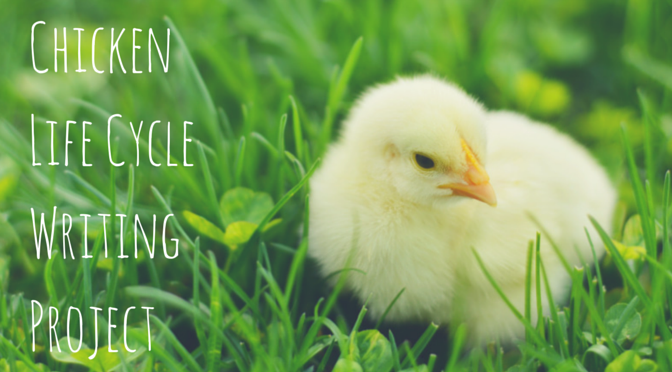 "Diary" books are pretty popular these days. Lots of kids have read/seen Diary of a Wimpy Kid, Diary of a Spider, Diary of a Worm, etc. Branching off from this theme, I had my kids write pretend journals as if they were chickens. I had my students imagine that they were tiny baby chicks inside eggs, trying to peck their way out. I asked them to consider what they would be thinking while they were inside the egg, and how they would feel once they were finally out and could see the world! They had a great time with it, and their journals turned out to really cute!

If you wanted to do a similar writing project, you might prep your kids by first teaching them about the stages in the chicken life cycle. You might show them this video of baby chicks hatching. You may want to read aloud Diary of a Worm (Doreen Cronin) or a similar book so that they can get an idea of what diary/journal writing sounds like.
If this writing project sounds fun to you, click on the image below to download it for free! Included are two different versions of the project (one for younger kids and one for slightly older kids), so you can choose the one that works best for you. If you try it out, I'd love to hear how it goes!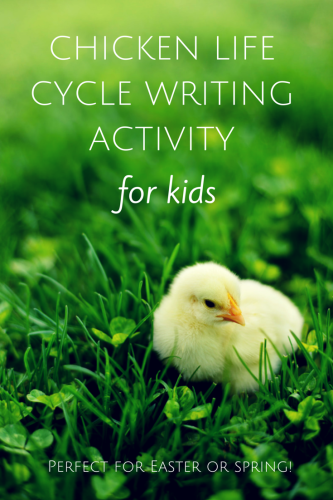 Happy teaching!