Time for another Book Talk Tuesday! I've been linking up with Mrs. Jump's Class all summer long to share my favorite children's books with you. Today's book is sort of a "rare breed" – a historical fiction picture book for primary students. It's called Boxes for Katje and it's by Candace Fleming.



When I was working on my second grade shared reading curriculum, I went searching for historical fiction picture books that would be appropriate for 2nd graders. There really aren't very many out there! I always loved reading historical fiction as a kid, but I read mostly chapter books that are appropriate for students older than 3rd grade. There just aren't a ton out there for primary kiddos, so I was delighted to come across this story.

The book is set in post WWII Holland. The main character, Katje, lives in poverty, like many other Dutch people after the war. One morning, the family receives an aid box from America. Along with soap, socks, and chocolate is a letter from an American girl. Katje and the girl, Rosie, begin corresponding through letters. Rosie sends more and more to Katje, her family, and the entire Dutch town.

This is a very sweet story that can be used to introduce the concept of historical fiction and to teach a lesson about the importance of sharing/generosity. The best part is that the story is based upon true events!

Click on the image below to read about more wonderful books.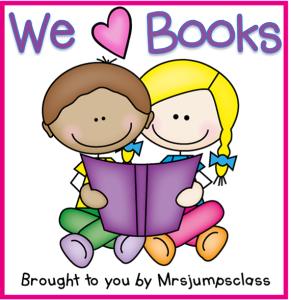 Happy reading!