Looking for some information about reading and writing workshop? I've got 10 posts with plenty of ideas to get you started!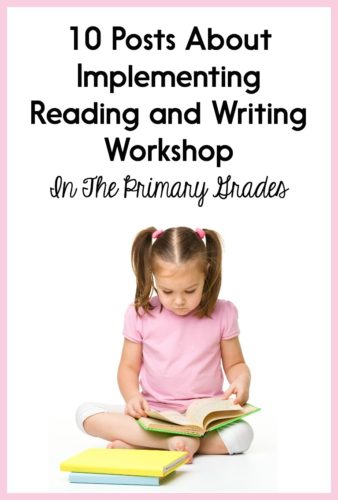 Photo Credit, Serhiy Kobyakov, Shutterstock
Posts on Implementing Reading Workshop in K-2
How To Start Reading Workshop In Your K-2 Classroom
What Does Reading Workshop Look Like In The Primary Grades?
What Is a Reading Workshop Minilesson?
5 Must-Have Tools for Your Reading Conference Bag
How to Balance Small Group and Individual Instruction in a Reading Workshop Model
Posts on Implementing Writing Workshop in K-2
How to Launch Your Kindergarten Writing Workshop
How to Launch Writing Workshop In First Or Second Grade
How to Let Student Choice Drive Your Writing Workshop (Even When You Teach the Primary Grades)
Creating a Joyful Writing Workshop Environment in Your K-2 Classroom
3 Ways to Press the "Reset" Button On Your Writing Workshop (K-2)
I hope you find some helpful stuff here! Happy teaching!