"It's worked with EVERY SINGLE kid with behavior issues," Heidi told me. "Every single one!"
My jaw dropped. If only I'd known about this years ago, I thought.
Sooo … what's this magic "thing" we're talking about?!
It's Whole Brain Teaching!
First grade teacher Heidi Martin is a Whole Brain Teaching (WBT) trainer who discovered WBT years ago. She had a tough class (wait till you hear how many kids … and how many boys!!) and was desperate to find something that would help with behavior issues.
She stumbled on Whole Brain Teaching, started exploring, and the rest is history. It's totally transformed her teaching!
Annnnd…Heidi was generous enough to let me interview her the other day!
In the interview, she explains exactly what Whole Brain Teaching is (it addresses both academics and behavior) and how it can make teaching FUN again!
I was so excited that I was basically drooling throughout the interview. ??? I'd had a very limited understanding of Whole Brain Teaching methods until we chatted—but, oh BOY, did I like what I heard!
I think you're going to love these strategies as much as I do. Watch our interview here!
Amazing, right??
Here are the links we mentioned during the interview:
https://wholebrainteaching.com/
https://www.instagram.com/droppinknowledge2/
https://www.instagram.com/wholebrainteaching/
https://www.facebook.com/Whole-Brain-Teaching-111745338861758/
https://www.youtube.com/user/ChrisBiffle
You can pin this post and save it for later using this image: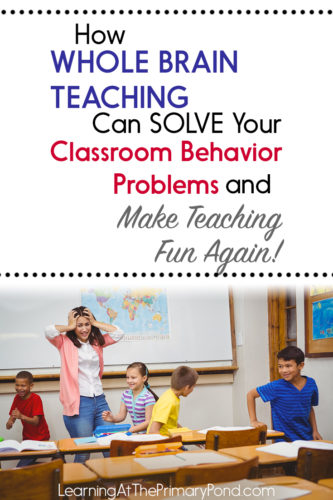 Do you use WBT? I'd love to hear your experiences as I dive a little deeper myself!