A few days ago, I finished and posted my favorite product yet – a yearlong reading comprehension curriculum for Kindergarten or 1st. This thing has been in the works for a loooong time now! Over my years of teaching, I've gotten a better and better idea of when the kids are developmentally ready to learn certain comprehension skills. Then, in the past three or so years, I read the Daily Five and CAFÉ books, as well as Debbie Miller's Reading With Meaning. All of my teaching and reading inspired me to want to develop a more defined approach to teaching reading comprehension, and so over the past year, I wrote a 196-page curriculum guide for K and 1st (sounds long, I know, but I promise it's super organized and easy to follow).

The curriculum guide, which you can find by clicking here, is based on a daily readaloud/comprehension mini-lesson, as well as time for the kids to read independently. The curriculum focuses on teaching kids foundational comprehension strategies (reading with a purpose, using schema, making predictions, retelling, thinking about story elements, main idea, text-to-text connections, text features, visualizing, questioning, and making inferences) in a way that's developmentally appropriate. The curriculum uses a guided release of responsibility (I do, we do, you do), so that kids can ultimately become independent in using these skills in their own reading.

The curriculum includes:

– Mini-lessons, with specific instructions for what you say to the kids and do with them – I don't always stick to the script and I'm sure you won't either, but I do like to plan out what I'm going to say so I can get right to the point before I lose the kids' attention! Some of the mini-lessons are intended to be retaught with a different text, and I give suggestions for how to vary the lesson and your expectations depending on if your students are kindergarteners or first graders.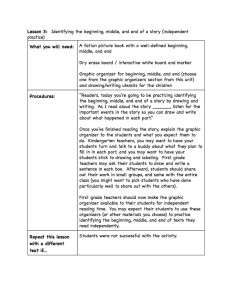 – Unit goals (different for K and 1st)

– Common Core alignment (lots of research on the Common Core went into this!)

– Suggested texts for the unit, so you can teach with the materials that you have available to you

– Photos of sample anchor charts

– Graphic organizers (most units have several – they're great for helping first graders practice using the strategy independently)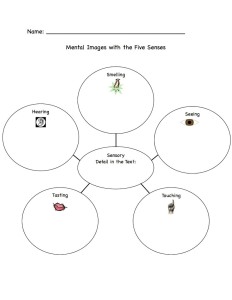 There are nine units in the curriculum (you can click on each to purchase individually, if you like, though it's much cheaper to buy the whole curriculum):

1. Readers Read for a Purpose – teaching kids why people read and the different types of things people read, how to respond to questions by using evidence from the text, parts of a book, setting a purpose for reading, distinguishing between fiction and nonfiction

2. Readers Use Their Schema – making text-to-self connections, evaluating text-to-self connections to see if they are relevant and useful

3. Readers Make Predictions – making predictions based upon whether the text is fiction or nonfiction, checking predictions, backing up predictions with evidence

4. Readers Retell Stories, Details, and Main Ideas – story elements (characters, setting, problem, solution), retelling, main idea

5. Readers Make Text-to-Text Connections – making text-to-text connections that are useful and relevant, comparing story elements, determining importance, drawing out the meaning or lesson of a story

6. Readers Use Illustrations and Text Features – noticing the techniques illustrators do, using print and electronic text features

7. Readers Create Mental Images – visualizing, working with poetry and figurative language

8. Readers Ask Questions – questioning, finding meanings to unknown words, monitoring for comprehension and using strategies when comprehension breaks down

9. Readers Make Inferences – inferring and supporting inferences with evidence, inferring meanings of new words
I'm super excited to have really solidified what I want my students to know and be able to do, and to have a mapped-out plan of how I'm going to help them reach those goals (not to mention, meet Common Core Standards!). Of course, there's many other parts to a literacy block that aren't addressed in my curriculum – word study, shared reading, partner reading (click here for a pack that focuses on kids responding to books by talking to each other and writing), etc. But this is a start, and I'm so excited to be able to share it with you! 🙂