Have you ever thought to yourself, "I want to differentiate my literacy centers…but I can't find the time!"?
Most teachers have a big range of student abilities represented in their classrooms. We want to give our kids the very best instruction, and that means making sure that at least some of our teaching is differentiated (meeting kids' unique needs).
But when we have a big range of student abilities (and potentially a large class), differentiation becomes difficult!
Especially during literacy centers – it's time-consuming to prep literacy centers that are all the same, much less literacy centers that are different depending upon students' needs!
Fortunately, many of us have access to technology in the classroom. Technology can help us with differentiation! The Reading Eggs Learn to Read app is an example of a tool that we can use to personalize learning for our students. (Without any extra work on our part!)
In this post, I'll explain what the Reading Eggs app is, and how you can use it to easily set up a differentiated literacy center / station / independent activity in your K-2 classroom!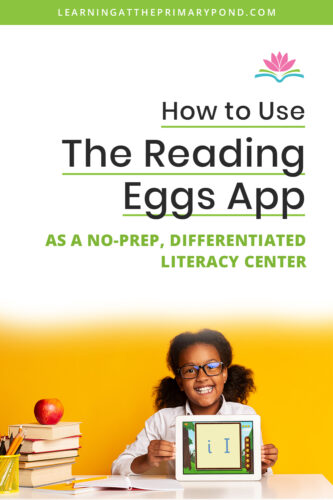 Note: This is a sponsored blog post. However, all opinions about the Reading Eggs app are my own.
Reading Eggs is an online reading program for kids ages 2-13. It was created by an experienced team of elementary school teachers and is based on scientific research!
There are different options / components in the program as a whole (like Reading Eggspress for older children working on comprehension), but in this post, I'm going to focus on the Reading Eggs app for ages 3-7 (perfect for Kindergarten, 1st grade, and 2nd grade students).
The Reading Eggs app uses sequential, explicit phonics lessons to teach kids how to read. This app is not just for practice – it's actually instruction, because the kids learn (through fun character narrations) about different sounds, spelling patterns, etc.
E-books, including decodable books, are also a big part of the app, so the kids (when they are ready) are working with real texts, not just words or sentences in isolation.
In addition to phonics, the research-based lessons and activities also cover:
Phonological awareness – with rhyming activities, nursery rhymes, and activities with individual sounds
High frequency words – with direct instruction and real books that feature the words
Fluency – through repetition, modeled fluent reading by a narrator, and reading practice
Vocabulary – through e-books and activities that involve the meanings of words, not just their spellings
Comprehension – through sentence level and text level activities, including sequencing and story structure
Plus, the app uses animations and songs, which makes it super engaging for kids.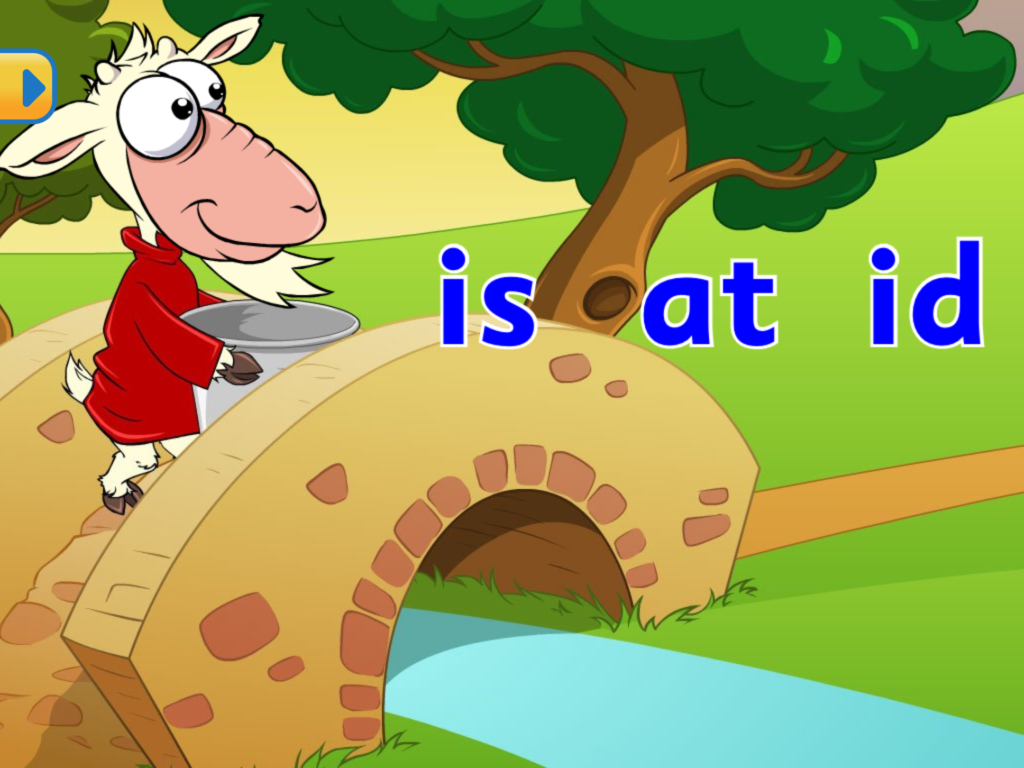 How could Reading Eggs work as a literacy center or independent activity?
When a child begins to use the app, they take a placement test. Then, based upon how they perform on the placement test, they start in on the lessons (a teacher / adult can also change their placement, if they feel that the assessment results don't quite represent the child's ability levels).
This is exactly what makes Reading Eggs perfect for a literacy center. When a child plays the app, it's almost as if they have a teacher right next to them, going over the concepts they need to work on!
Even if you have 25 different students at 25 different levels, each student can have their own login, and they can work through the lessons that are differentiated for their needs.
This level of differentiation is helpful for all students, but especially for those students who are working far below grade-level. This is an opportunity for them to get just-right instruction!
Also, the app covers essential early literacy skills that all students need to learn (phonological awareness, phonics, high frequency words, fluency, comprehension, and vocabulary), so you won't need to worry about matching it perfectly to your curriculum.
Plus, since the app is so engaging, your students will likely stay on task. It feels like playing a video game to them!
And guess what? This is one literacy center you won't have to prep. No printing, copying, cutting, laminating, or folding…the kids just log in and are ready to play! Amazing, right?
Lots of teachers already use Reading Eggs – for literacy centers and more. At the time I'm writing this, over 90,000 teachers use Reading Eggs across over 12,000 schools!
Ready to dive in? You can read more about Reading Eggs for schools (and grab a free trial) at this link!
Happy teaching!