Happy Tuesday everyone!  I have only three days of school left for the year, so it is definitely a happy Tuesday for me. 🙂  I am so excited to be linking up with Deanna Jump for today's Book Talk Tuesday.  Starting today, each Tuesday I will introduce you to a book that I really love.

I'm going to start off the weekly series with what might be my very favorite book of all time.  I first heard about it in grad school, in a children's literature class.  It's a Theodor Seuss Geisel Honor book by Jon Klassen, and it's called…

                                 


I Want My Hat Back!  I have to confess that when I asked for this book for Christmas, I was asking for it mostly for myself and less for my students. 🙂 🙂  I laugh every.single.time. I read this book!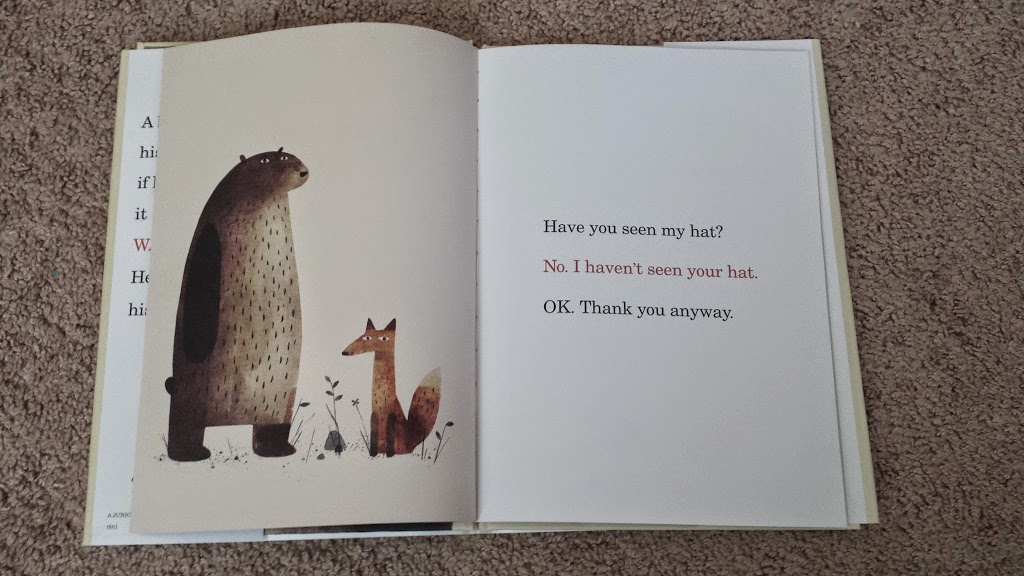 The story begins with Bear searching for his missing hat.  He asks various animals if they have seen it.  They all respond that they have not, in fact, seen his hat.  But are they telling the truth?  You'll just have to read to find out where Bear's hat is, and who is the true culprit! 🙂

Since I can't really tell much more about the book without giving away the hilarious ending, I can, at least, tell you what the book is useful for!  It's good for a laugh, of course.  It's appropriate for PreK through 2nd grade, and doesn't have much text on each page.  It serves as an EXCELLENT introduction to making inferences for K or 1st!  I Want My Hat Back would also be a good mentor text for writing workshop.  It shows how authors use both illustrations and words to tell a story – without the illustrations in this book, the reader wouldn't understand the plot, nor would the text be so hilarious.  

That's all for today!  I really hope you will check the this book out and find it as funny as I did. 🙂