Looking for some great picture books for teaching students to ask questions? In this post, I'm sharing 5 of my favorites!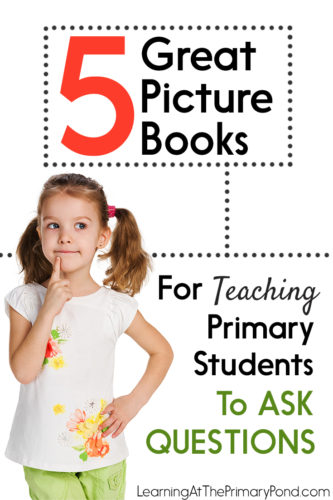 Picture Credit: SergiyN, Shutterstock
Disclosure: Affiliate links are included in this post.
1. 
A Chicken Followed Me Home!

 (Robin Page

This nonfiction book is set up in a question-and-answer format. Before you read the book with students, you can have them brainstorm some of their own questions about chickens, and read to see if their questions are answered.
2.

The Arrival

 (Shaun Tan) 
This is a wordless graphic novel that tells the story of a man who immigrates to a new country without his family. Because there are no words, much of the story is left up to the reader's imagination. This lends itself nicely to kids asking questions about what is happening, why things are happening, etc. Make sure to model a few of your own questions as you begin the story, so that students can come up with their own questions as time goes on.
3.

The Tea Party in the Woods

 (Miyakoshi)
This text is great for teaching kids to ask questions because it's full of mysteries! A little girl goes to find her father for a tea party in the woods. She comes across a strange house, as well as some animals that are having their own tea party. The ending is mysterious, as well! Model asking questions a couple of times as you begin reading the book, and then have your students chime in with their own questions throughout the rest of the text.
4. 

Plant Secrets

 (Emily Goodman)
Plant Secrets is a nonfiction book that uses suspense to keep the readers interested. The author tells us that seeds have a secret….that plants have a secret…that flowers have a secret….and so on. The book naturally lends itself to encouraging kids to ask questions about what these "secrets" are!
5. 

The Most Magnificent Thing

 (Ashley Spires)
This story is about a little girl who is working hard on an invention! Throughout the text, the reader wonders exactly what she's building. The pictures will inspire lots of questions from your students! Throughout the story, they can ask questions about what this mysterious invention might be.
Conclusions
Do you have any other suggestions for picture books that teach inferring? Please leave a comment below!
If you're looking for resources to teach asking questions and many other reading comprehension strategies, check out my K-1 reading comprehension or 2nd grade reading workshop bundle: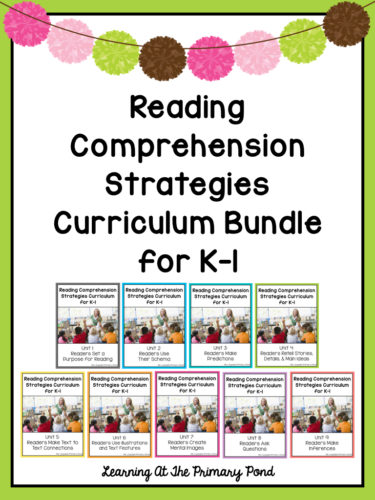 Happy teaching!!!