How do the Literacy Clubs address the Science of Reading?
The Science of Reading is made up of a large body of research.
Sometimes people mean "phonics" when they refer to the Science of Reading, but the Science of Reading actually encompasses everything from phonics to phonological awareness to fluency to comprehension to vocabulary, and more.
Additionally, different educators and different schools translate research to classroom practice in slightly different ways. It's possible for several different teachers to all follow Science of Reading principles, but they have slightly different classroom practices and routines (while still following the same core method of teaching reading).
The Literacy Clubs include supplementary materials to support your existing curriculum and programs.
If what you actually need is a comprehensive, yearlong program to teach phonological awareness, phonics, high frequency words, and spelling, please read more about From Sounds to Spelling at this link.
Again, the Kindergarten Literacy Club and First & Second Grade Literacy Club are not complete reading programs. Our members all use different phonics and reading programs, and the materials provide small group and independent activities to support your primary instruction.
However, the clubs can support you in implementing the Science of Reading in these ways and others: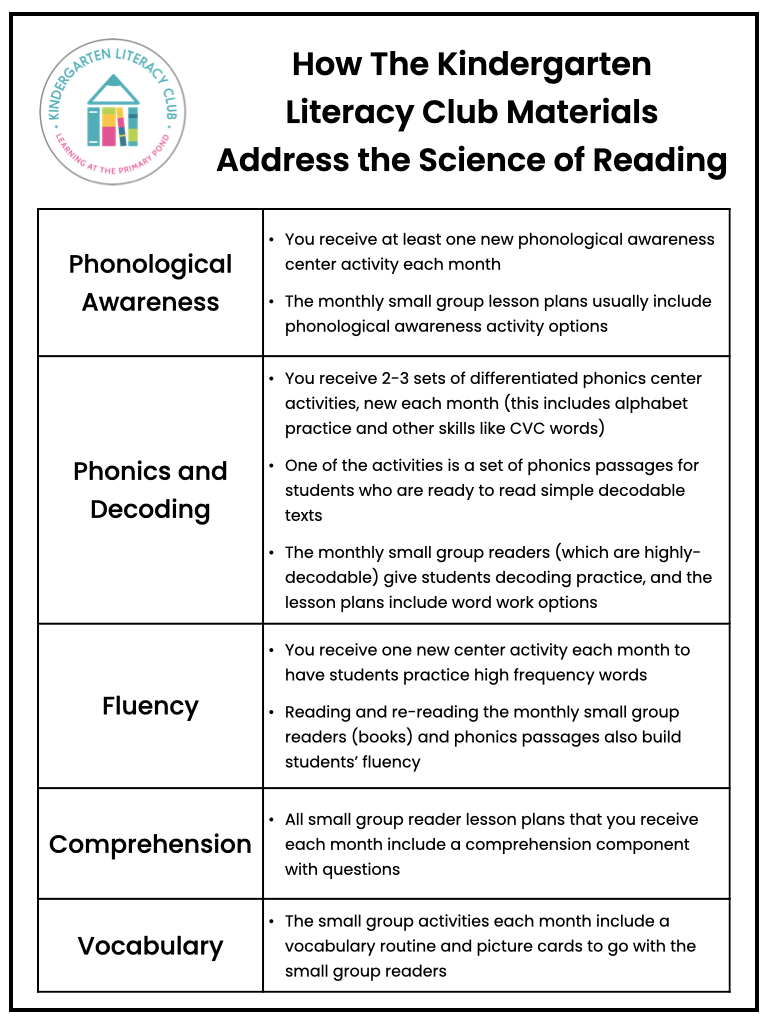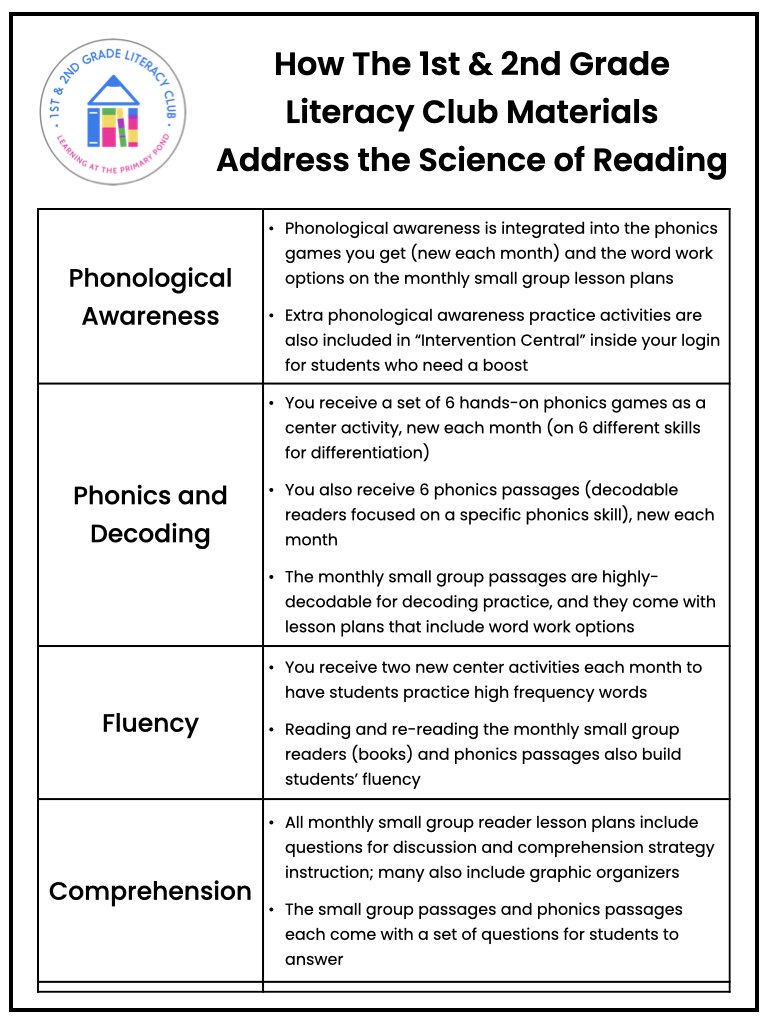 As you can see, the Literacy Clubs provide you with many, many Science of Reading based materials you can use to support your core instruction!
Here are the links to join the Literacy Clubs or get on the waitlists:
First & Second Grade Literacy Club
Email support@learningattheprimarypond.com if you have any further questions!