I've gotta be honest. I am NOT good about keeping track of (or grading…) papers in the classroom!
With the exception of assessments, papers tend to pile up in the "turn in" box. They often make their way into my take-home bag…and then they stay there. For days. Or weeks. OOPS!
However, my terrible habits improve when I have a more structured system for gathering and reviewing student work.
And that's exactly what I want to share with you in this post—a simple, structured system for keeping track of students' independent work during centers!
I'm not a huge fan of using tons of worksheets, but some centers activities do have paper products. These can be writing pieces, responses to texts, recording sheets for games, and so on.
In this post, I'll share what I have students do with these paper products. I'll explain how I hold students (and myself) accountable using a simple folder system!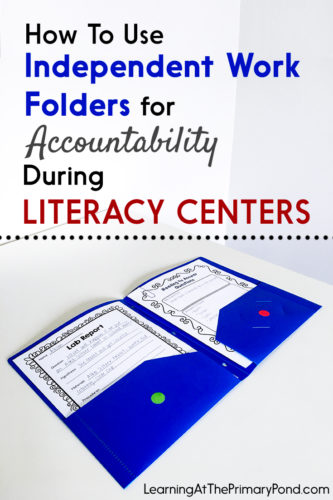 In the past, I've had students turn in all centers work to one "turn in" bin. This presented a few problems:
Because the papers weren't dated (and sometimes they piled up), I didn't have a good sense of how productive students were during centers on a given day (or in a given week).
If kids were in the middle of a piece of writing or other paper and centers time ended, they weren't sure what to do with the unfinished work. I had them put it in a folder in their desk, but they would frequently forget about it, fail to finish it, or lose it. Not good!
I decided that I needed an alternative to that one-size-fits-all bin.
I wanted students to be able to store ongoing work in one place. I wanted to be able to easily see what they were doing during centers. And I needed a system to hold myself accountable for reviewing their centers work.
So I started using independent work folders!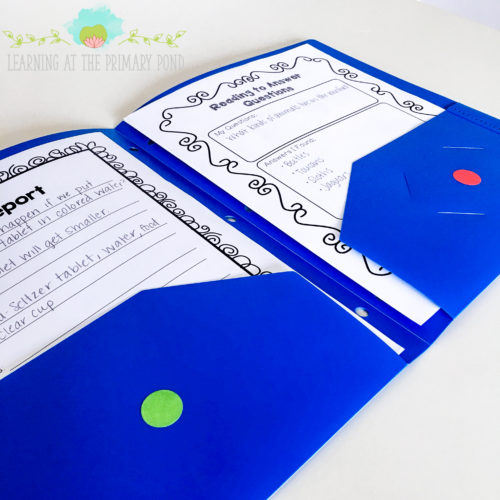 I labeled the folders with students' names and had the kids carry them to each literacy center.
They kept finished work in the "red sticker" side and unfinished work in the "green sticker" side. That way, when I reviewed their folders, I could tell if they believed that something was finished and ready for me to look over.
I also decided to review students' folders on a rotating basis, rather than all of their folders at the end of the week. You can create folder review groups that are the same as your guided reading group, do boys one day and girls another, etc.
When I review students' independent work, I want them to know that I've looked it over and that they can take it home. I do this by paper-clipping together the papers that I've reviewed.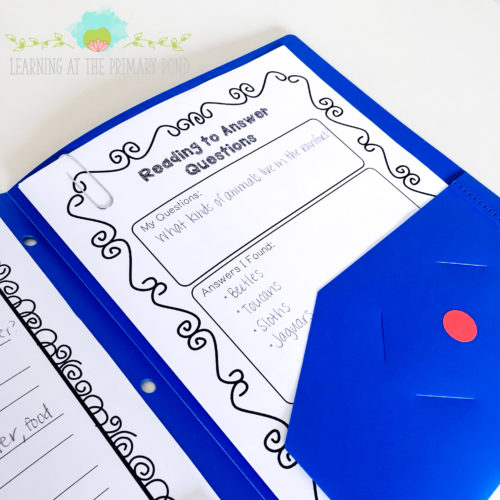 If you don't want to use so many paperclips, you can simply remove the work from students' folders and place it on their desks, or in their mailboxes, etc. so that they can take it home.
So that's it—that's the whole system! Pretty basic and straightforward. But it's helped me get a better sense of what kind of work students are producing during centers, as well as how often they are finishing tasks!
If you're looking for more resources to get organized for literacy centers, check out my Kindergarten, first grade, and second grade literacy center bundles!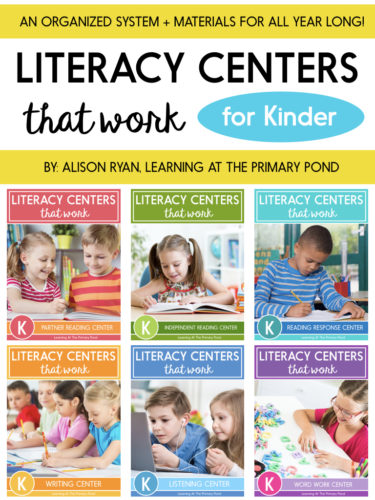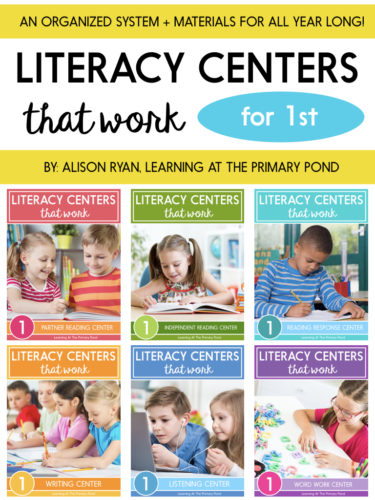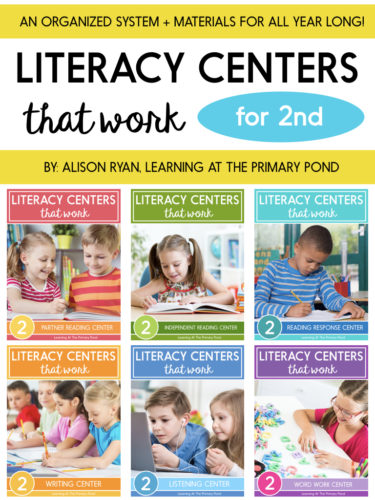 Happy teaching!