During the holiday season, students have a WHOLE lot of energy! If you channel that enthusiasm into classroom activities, you can really engage kids in learning.
But what if you teach in a public school and are not able to do Christmas activities? Here are 4 engaging, inclusive ways to celebrate the holidays in your classroom:
1. Teach students about holidays around the world.
Teaching students about holidays around the world has become a tradition in many classrooms. It's a great way to honor students' diverse backgrounds and help them understand cultural differences.
Here are some photos from my Christmas & Holidays Around the World Literacy Activity pack. This pack teaches students about holidays celebrated all over the world – not just during the month of December. These materials require no preparation or gathering of books – you just print and teach!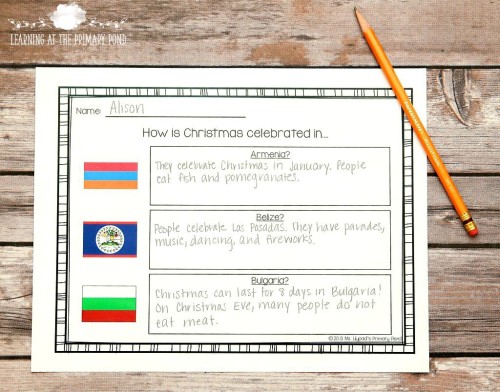 Also, last year I created a Symbaloo with sites that students can explore independently to learn about holidays around the world. You can access it here.
Of course, learning about other cultures definitely shouldn't stop after the holidays are over. It's easy to fall into a "holidays and food" rut, where we teach students about the holidays and foods of other cultures, while neglecting to present other aspects of the cultures. Here's a great book list to help you teach students about other cultures throughout the entire year.
2. Focus on the concept of traditions.
When it comes down to it, celebrating the holidays is all about traditions. This is a great time for students to share their family traditions with one another – whether they are related to the holidays or not. Here are some different ways to honor students' traditions and help them learn about others:
Invite students' family members to speak to the class about their family traditions (holiday or not holiday related)
Make a class book – each child creates one page about his or her family traditions (could be done at home or school)
Have children interview family members about traditions they celebrated as children
Here's a FREE template that you can use to have students and their families write about holiday traditions: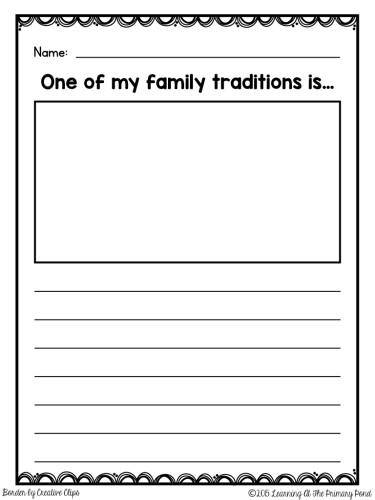 3. Use students' interests to guide learning.
You may not be able to read books about Santa Claus or the Christmas story, but you can still engage students by studying related topics! For example, students might be interested in learning more about reindeer at this time of year. Grab a few books from the library and pair them with my Reindeer Vocabulary Companion Pack:
The kids will be excited to learn about something related to the holidays, but you'll still be respecting the diverse traditions and religions of your students.
4. Engage students in serving others.
The holidays are a great time to teach students about giving. You might have students decide upon a community service project, like:
Collecting pennies for a local cause, like toys for a children's hospital
Holding a class-wide or school-wide food drive
Making holiday cards or crafts for residents of a nursing home
Singing at a local nursing home or hospital
Having students lead the project lends itself to many learning opportunities – simple research, writing, organizational skills, planning, and even math. To support students in planning their community service project, you can use materials from my K-2 Giving Project Unit: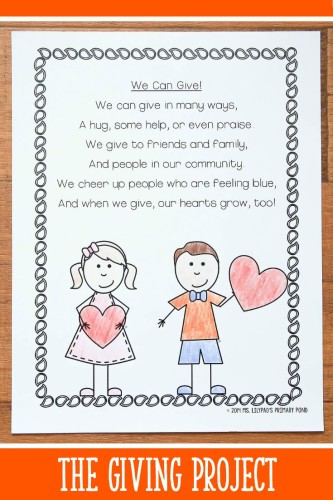 How do you celebrate the holidays in your classroom? Do you have any ideas to add to this list? Please comment below!
Happy teaching!