It's time for another Book Talk Tuesday! Today I'm writing about a version of one of my favorite folk tales of all time – Stone Soup.



I didn't encounter this story until fairly recently. I had read the 1947 Marcia Brown version of Stone Soup as a kid, which is about a village in Europe. This version, however, is set in China.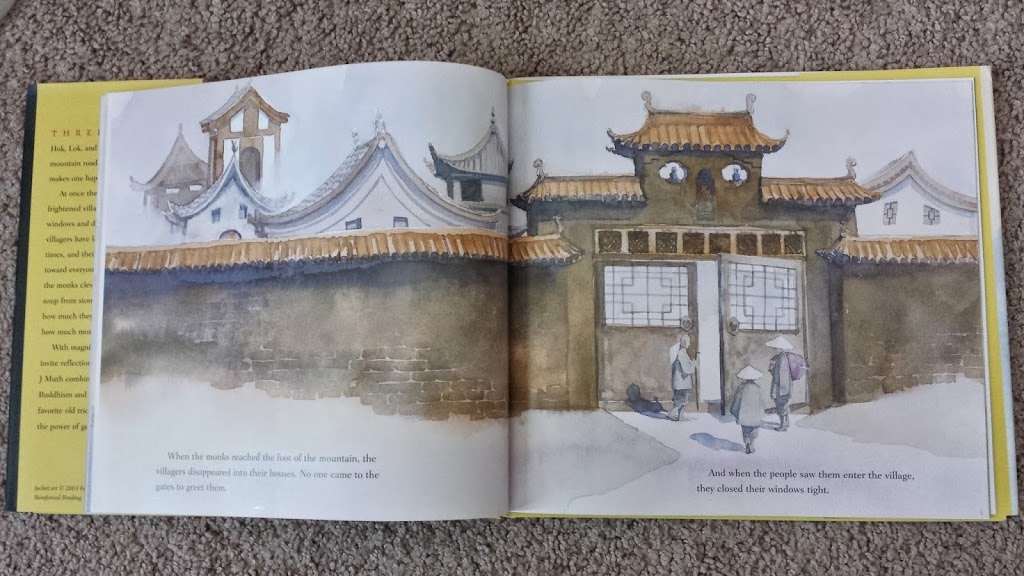 The premise is the same – 3 travelers (monks, this time), come upon a village, and the villagers are unwilling to share what they have. They take out some stones and – you guessed it! – trick the residents into providing ingredients to make soup. They end up feasting together and enjoying each others' company.

The illustrations of this book (watercolors) are great. Another bonus is that if you have the traditional Marcia Brown version, you can compare and contrast that version with this one (this is a skill required by the 1st and 2nd grade Common Core Standards).

And now I have even better news! There are two free lessons that you can use with this book!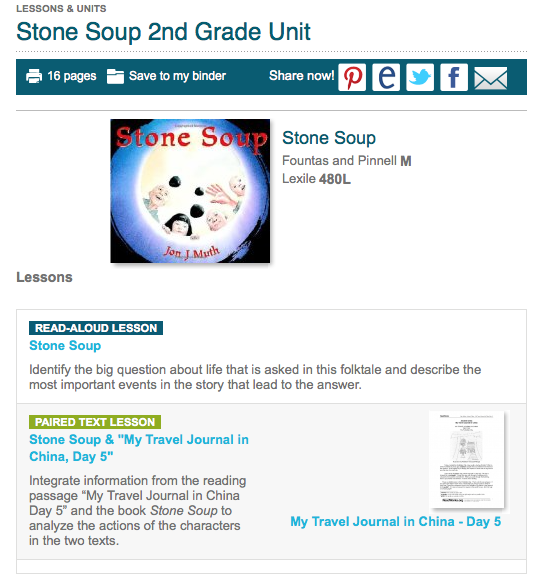 ReadWorks.org is a fabulous, free website for teaching reading. If you haven't registered, go do it RIGHT NOW!! I first started using the site for their free, leveled reading comprehension passages. These come with questions that you can download and even edit. Anyway, I found out that ReadWorks also has complete comprehension lessons and novel studies. Every single part of the site is free – all you have to do is register. The lessons that go with Stone Soup are designed for 2nd graders, but there are resources on the site for Kindergarten through 6th grade.

That's all for today. Check out this book, and visit ReadWorks.org, too!