Isn't it funny how guided reading lessons can take FOREVER to plan? One guided reading lesson is relatively short, and the time just flies by. But preparing for it can certainly be time-consuming!
When I'm working with groups at different levels (which is…always), it's hard to keep everything straight.
Sometimes I forget which strategy I want to work on with groups at a certain level. Or I may neglect to work on certain concepts with a group or two, because I don't remember the text challenges of their levels.
And often, I struggle to keep things new and fresh for the kids. We end up doing some of the same activities day after day. While guided reading is all about routines, my kids are definitely more engaged when I mix things up a bit.
What I've always dreamed of is a "bank" of guided reading resources. I wanted to have lessons, activities, visual supports, checklists, and other materials that were specific to each guided reading level. Essentially, I wanted to be able to go to this "bank" of resources, look for a group's level, and have lots of materials to choose from!
Since I started organizing my Guided Reading Resource Packs, my dreams have come true! 🙂 I now have resources for each reading level (I'm going up through Level N) that are specifically designed for each reading level.
Now, I can look at a group's level, go to my resources for that level, and pick a lesson, support, or activity that will meet the needs of the group. This is especially helpful in keeping things fresh for the kids – because I have different activities and materials set aside for each reading level!!
However, figuring out how to organize all these materials has presented its own challenges. So in today's post, I'll be showing you (through a video), how I keep everything organized using a 2-binder system.
Whether or not you use my guided reading materials, you should be able to take away some ideas for creating a guided reading organization system of your own! (And be sure to read to the end of the post, because I share the printable binder covers for free!)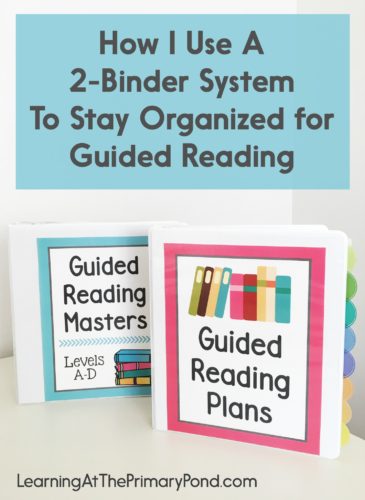 The Video

Recap
I keep a binder of masters and a binder for my day-to-day instruction.
The master binder is GREAT for grabbing and taking to the copy room – and it helps me keep my materials separate for each level.
My master binder is divided up into levels, and each level has four tabs:
Lessons, printable books, and assessment forms
Decoding and fluency resources
Comprehension and vocabulary resources
Word study and writing resources
I technically have more than one master binder, because I work with multiple grade levels. You may be able to fit all of your levels into one binder, but it just depends on your students and how big of a binder you want (my master binder is 3 inches).
My day-to-day binder is divided up into my different groups by tabs.
Behind each tab, I keep lesson plans (including blank forms) and any lists or resources I want to use with that group of students.
At the very end of my day-to-day binder, I keep blank running record forms. This makes it very easy for me to take a running record, because I just flip to the back of the binder. I score and remove the completed running records at the end of the day.
Amazon affiliate link for the insertable dividers: http://amzn.to/2cNkmXw
Amazon affiliate link for the insertable zip pockets: http://amzn.to/2dTXdIf
Guided Reading Materials
All of the materials shown in the video (other than the binders and inserts!) come from my guided reading resource packs. Click on any of the following bundle images to read more about them (note – you can get single-level packs, too, and I have additional bundle options available HERE).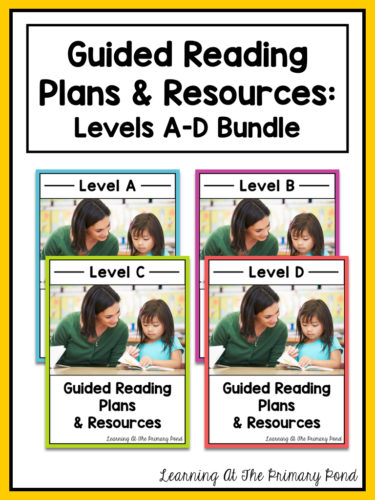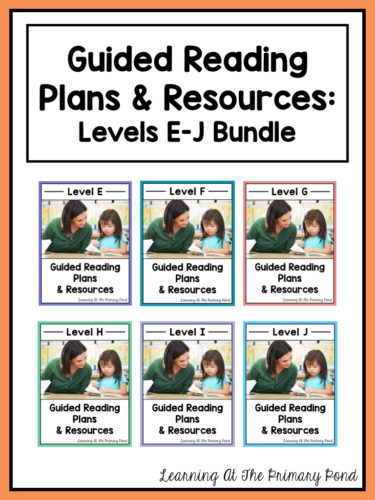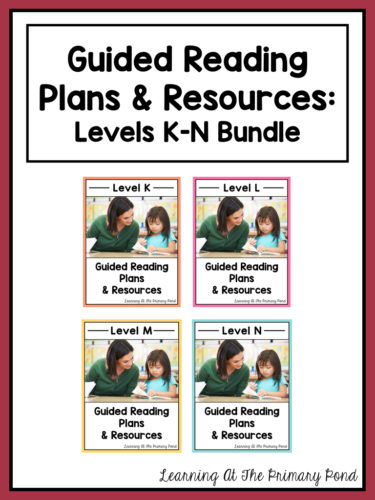 And here are the binder covers, like I promised!
Here's a set of master covers in three different colors (this is a PowerPoint file – if you want to include a label with the levels, just add a text box):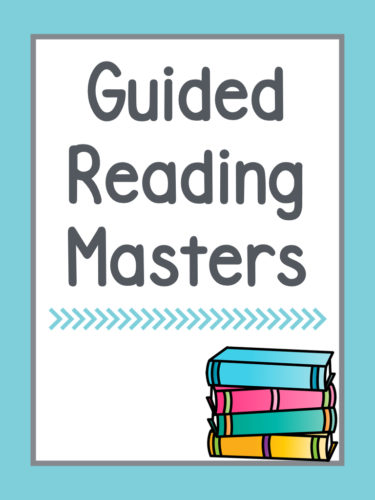 Here's a cover for your day-to-day binder (a PDF file):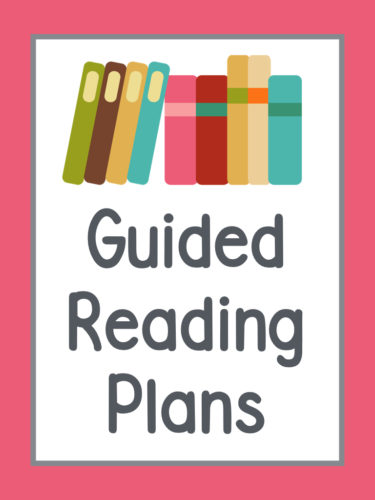 Happy teaching!