There has been lots of talk and buzz lately around the "Science of Reading."
Many times, when people are talking about "science of reading," they are referring to phonics being taught systematically and explicitly. However, the science of effective reading instruction covers way more than just phonics!!

(Sidenote: if you are looking for a bit more background info on this topic, check out a blog I wrote called "What is the 'Science of Reading?'")
If you're looking for effective teaching materials to help you follow the science of reading, I've got you covered! In this post, I'm sharing 5 science of reading resources that you can start using right now for your K-2 students. (One of them is even free!)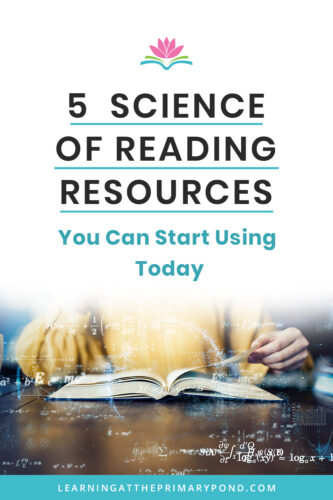 Resources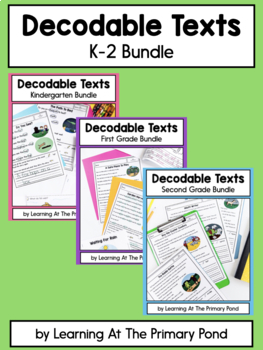 These decodable texts follow the science of reading because each text only includes high frequency words plus words with phonics patterns that students will already have learned in a typical phonics scope and sequence.

For instance, below is an example of a 1st grade decodable text that focuses on r-controlled vowels. Students would have been explicitly taught "or" and "ar" sounds, and now they have an opportunity to practice that in the context of reading.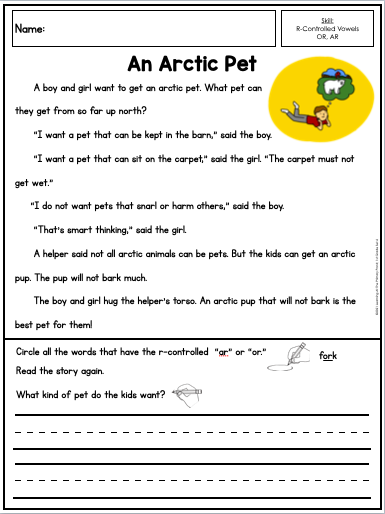 You can grab my decodable text packs for Kindergarten, 1st grade, or 2nd grade. You can also purchase them in a K-2 bundle. Tons of skills are included, like CVC words, digraphs, blends, CVCe words, and inflectional endings.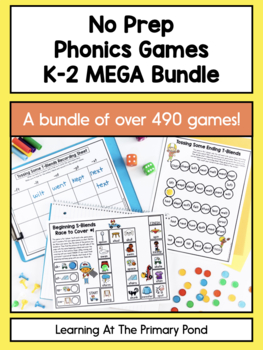 My no-prep phonics games allow students to practice the phonics skills they've learned in a small group or independent setting!
Below is an example of a game from the Kindergarten Digraphs set that focuses specifically on the "ck" digraph.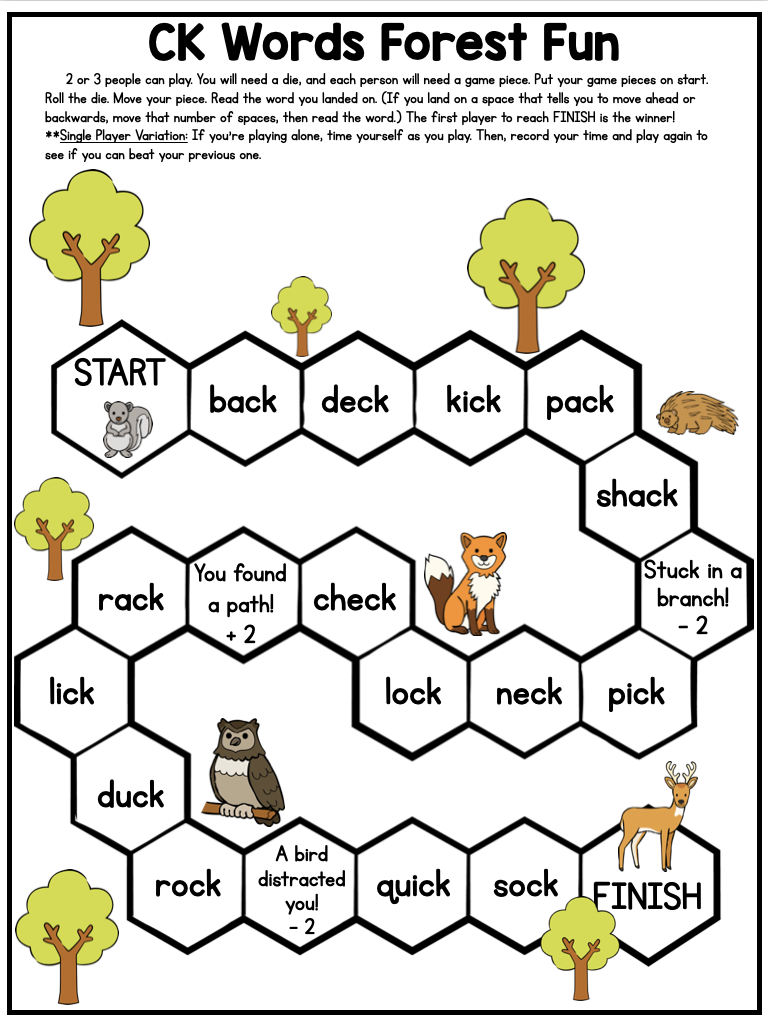 Each game focuses on one phonics pattern so that you can target exactly the skills that your students need to practice. You can purchase a pack of phonics games for Kindergarten, 1st grade, and 2nd grade separately. A bigger K-2 bundle is also an option, and there are almost 500 activities included in the K-2 bundle!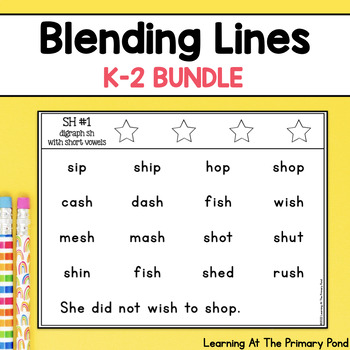 Blending lines help your students apply their phonics skills AND increase their reading fluency. Students practice reading each sheet multiple times, and then they color in a star at the top of the page after each read (which is motivating!).

For each skill, there is a "basic/easier" page provided in addition to a "challenge" page. You can focus on the same phonics pattern with your entire class, but still differentiate based upon need. These blending lines can be done in a whole group, small group, or independent setting.

Here is an example of from the Silent E/CVCe set of a basic page and a challenge page for words spelled with the of "_a_e."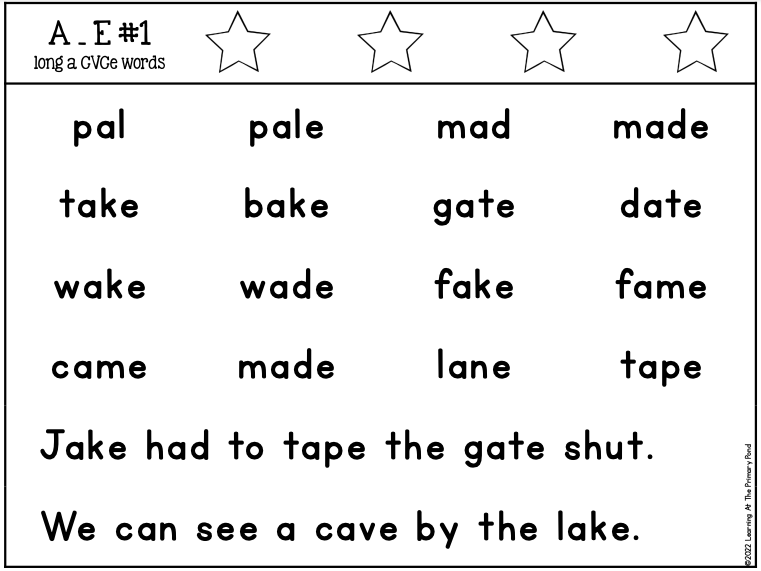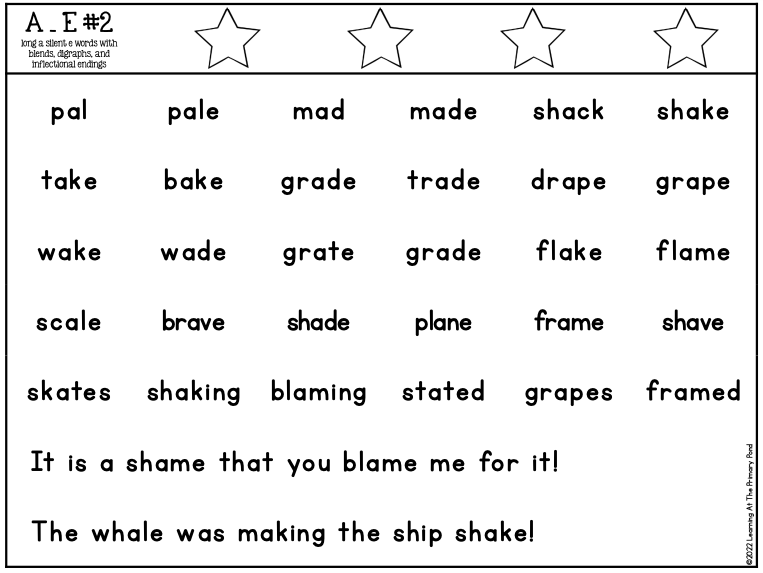 The blending lines product covers other skills such as CVC words, digraphs, blends, glued sounds, vowel teams, and diphthongs. Learn more about the Blending Lines K-2 Bundle here.
4. Phonics Diagnostic Assessment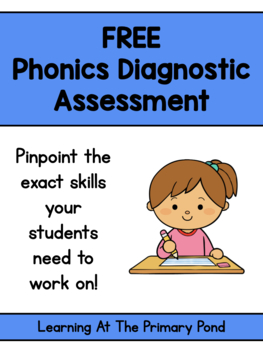 If you haven't checked out my free phonics diagnostic assessment yet, it's a great resource for pinpointing specific phonics skills students need to work on. It provides information about which phonics patterns students can decode (read) and encode (spell.)

Below is what a scoring sheet looks like.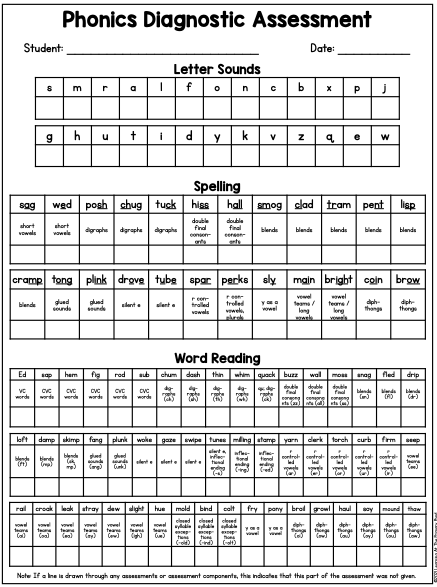 You'll get tangible data so you can choose "next steps" for your students and determine which resources might be helpful to close any gaps. Get access to this complete free resource by clicking here!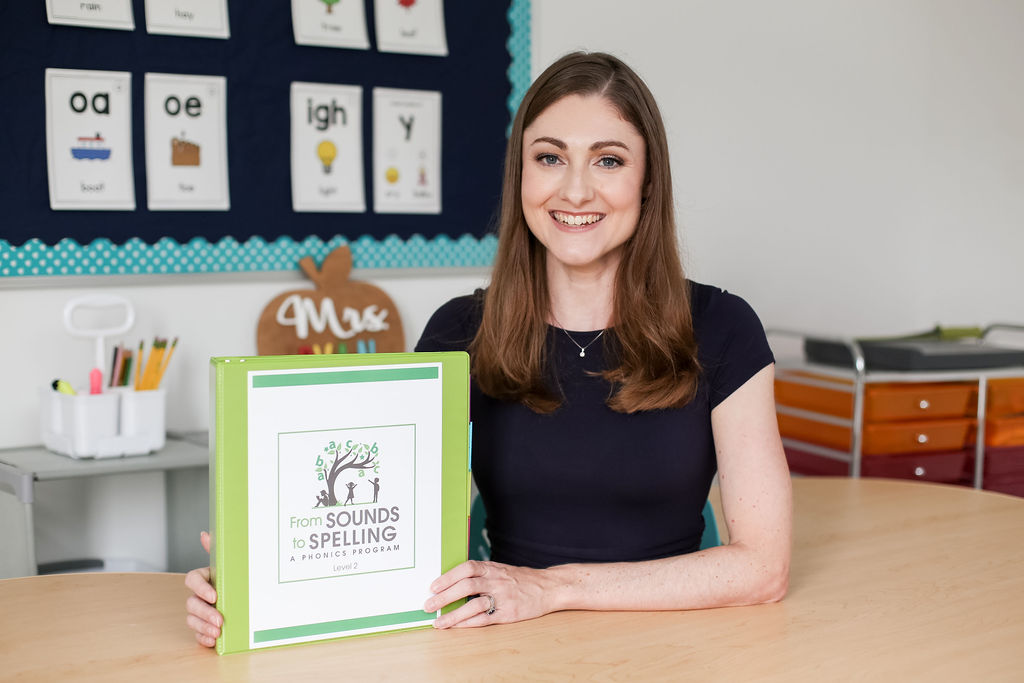 I have a comprehensive phonics program called From Sounds to Spelling available for Kindergarten, 1st, and 2nd grade. The program follows a systematic scope and sequence. Teachers instruct on specific phonics patterns so that students are progressing along the scope and sequence.
Included in the program are:
lesson plans
decodable books
phonological awareness activities
posters/visuals
games
professional development videos
The program addresses phonics, phonological awareness, decoding, encoding, multi-syllabic words, and more. Students also build fluency, vocabulary, and comprehension through the activities.
If you're interested in trying out the program for free, learn more here!
Conclusion
I hope these science of reading resource suggestions are helpful to you! (Remember, while many of these resources happen to focus on phonics, but there is more to the science of reading than that.)
If you'd like to learn more about phonics routines, get access to my free webinar: "7 Engaging, Research-Based Phonics Routines" by clicking here.
Happy teaching!