Need some fun ideas for teaching adjectives to your Kindergarten, 1st, or 2nd grade students?
Keep reading for some engaging activities!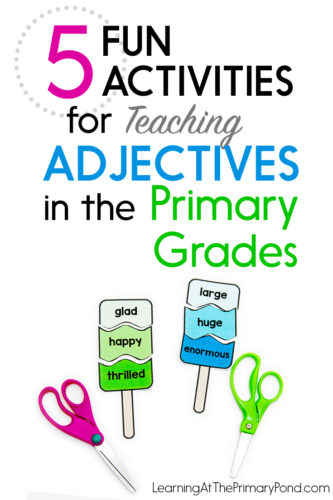 Activity #1: Have students use adjectives to describe a real object.
When I first begin teaching about adjectives, I like to point out that kids already know a lot of describing words!
I have them practice describing an interesting object (preferably, something related to a science or social studies unit).
Sometimes I give them a checklist for help (like this one from my Kindergarten Grammar Alive pack):

Partners or small groups can share their describing words with the class, and we make a big chart of adjectives that we add onto during future lessons.
Activity #2: Have younger students explore opposite adjectives and what they mean.
With my Kindergarteners, I don't go too far in-depth with teaching about adjectives.
But I do teach them about describing words that are opposites! We think of real-life examples of things that can be described as hot or cold, large or small, etc.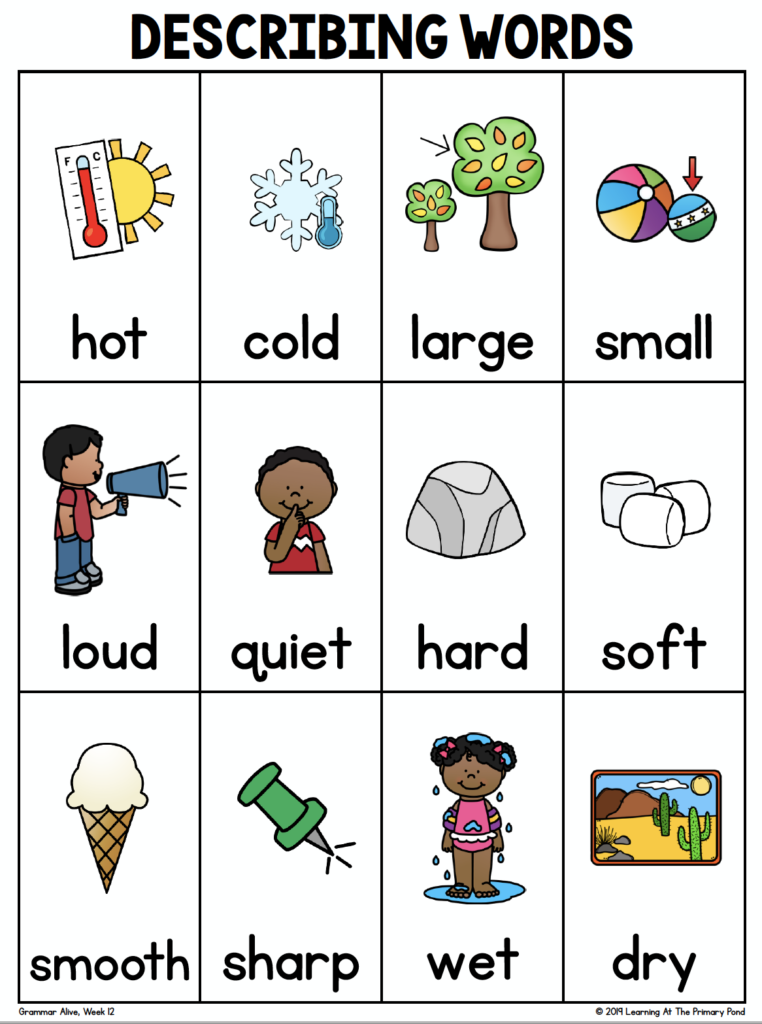 I also read aloud this "opposites" book to them to reinforce the opposites vocabulary:
Activity #3: Have students sort adjectives vs. non-adjectives.
Once students are beginning to understand the concept of adjectives, I have them practice differentiating between words that are adjectives and words that are not adjectives.
A simple word sort is a great way to practice this: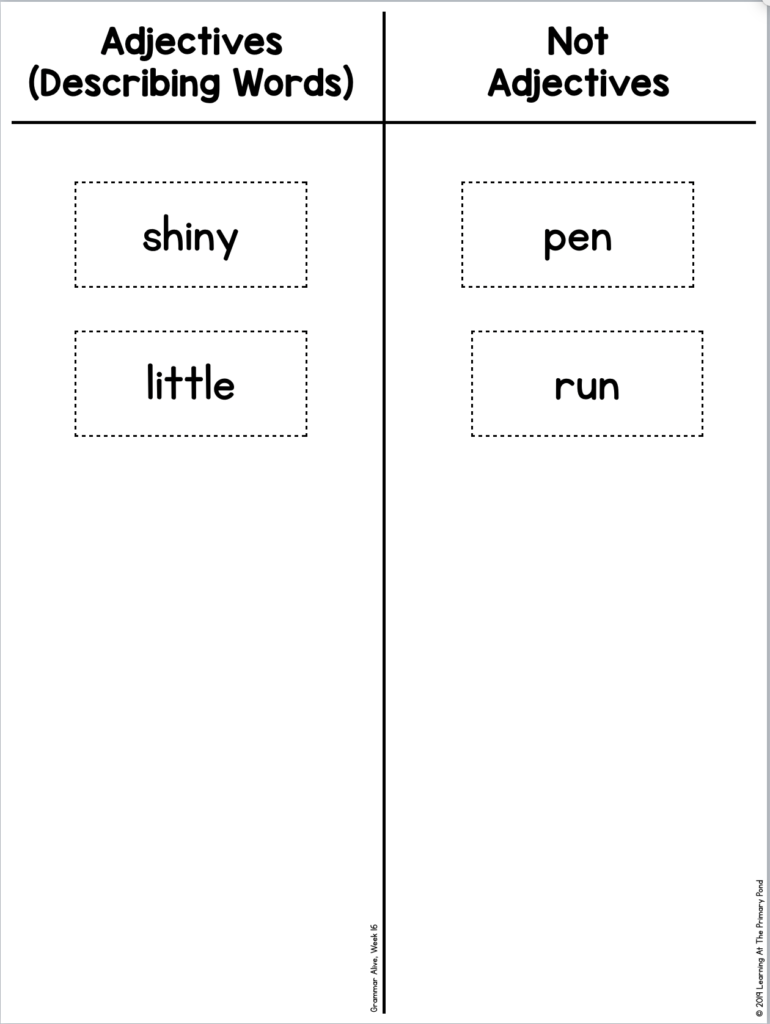 (An adjectives vs. non-adjectives sort is included in my First Grade Grammar Alive resource.)
Activity #4: Work with adjective shades of meaning.
Once students understand adjectives, we begin to explore shades of meaning. In this ice pops activity, students put together puzzles by looking for adjectives that mean something similar:
This ice pops adjectives activity comes from my Second Grade Grammar Alive resource!
Activity #5: Have students add adjectives to their writing!
One of the main reasons we teach students about adjectives is so that they can use them to add details to their writing!
Once students understand what adjectives are and can come up with some examples, I model how to use describing words in writing.
If we're writing narratives, I model how to add adjectives to describe…
A character
The setting
An important object in the story
If we're writing informational / nonfiction pieces, I model how to add adjectives to describe…
An animal or plant's appearance
Ingredients or materials needed for a how-to piece
If we're writing opinion pieces, I model how to add adjectives to…
Convey an opinion
Describe a food, toy, restaurant, movie, etc. that I'm writing about
Once I've modeled, I ask the kids to take a piece of writing that's finished or nearly finished. With a partner, they try to add at least 2 adjectives.
Then, in future writing lessons where we talk about adding more details, I remind them that they can use adjectives to add more detail to their writing.
More Adjectives Activities and Other Grammar Resources for K-2
For these and other adjectives activities (and lots of other grammar materials!), check out my Grammar Alive! bundles for Kindergarten, first grade, and second grade.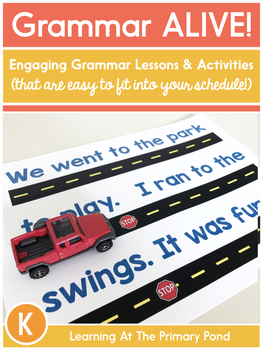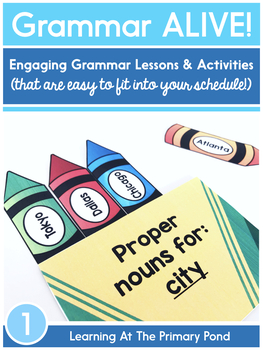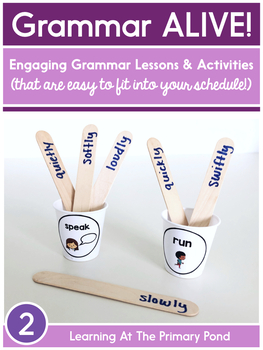 I designed these resources to follow best practices for grammar instruction – but also be full of fun, active learning experiences for my kids!
Or if you already have a grammar curriculum but you need independent practice activities, check out my BoomCardsTM Grammar Games! These are digital grammar activities that your students can use on any computer, chromebook, or tablet with internet.
My students love BoomCards, and the audio explanations are great for providing support even when students are working independently!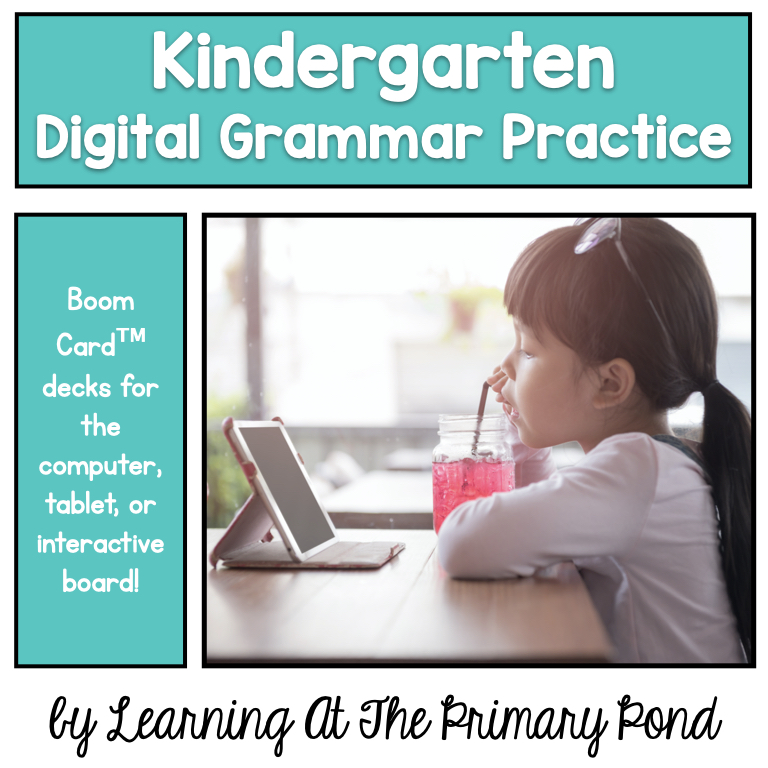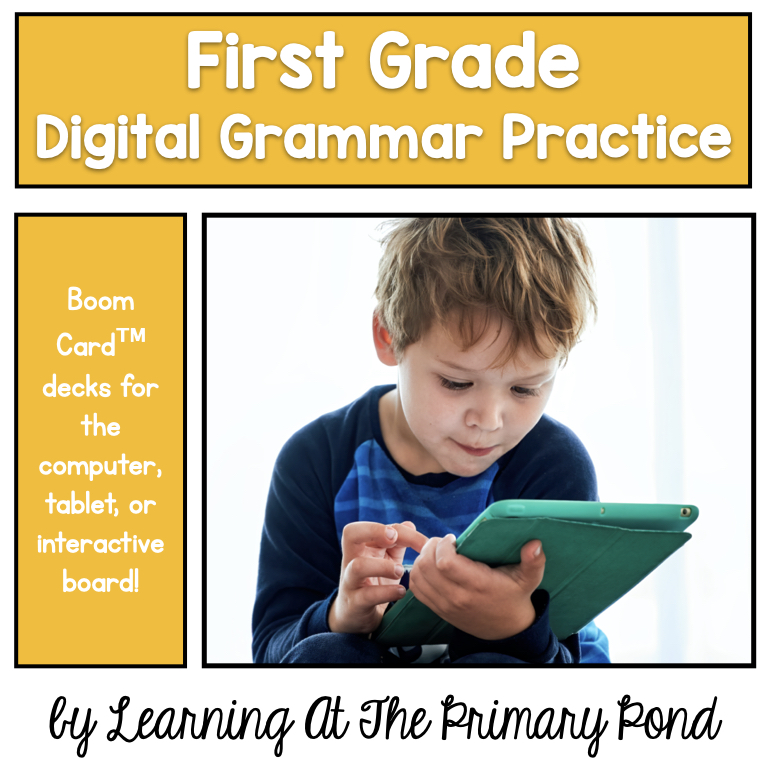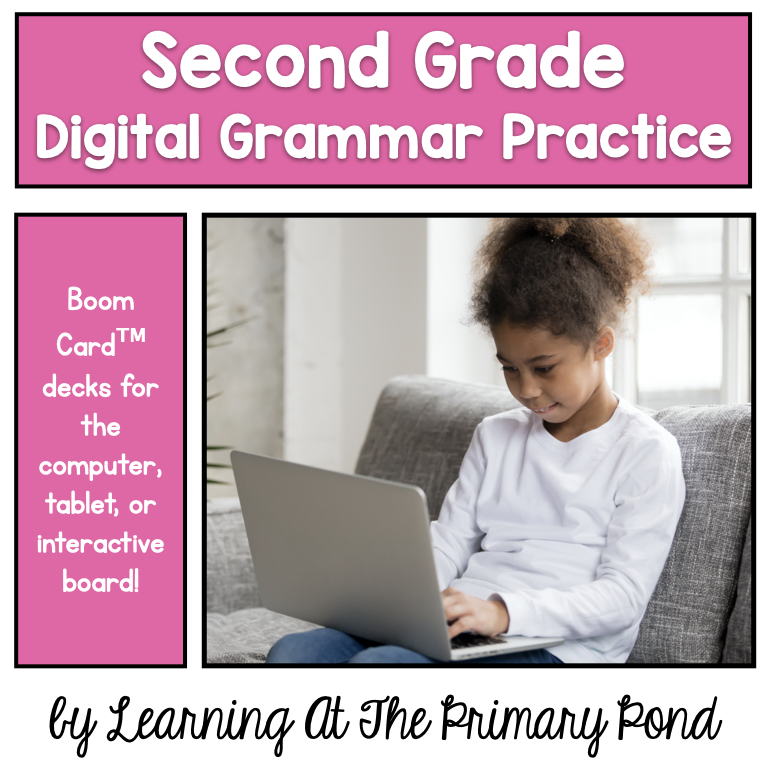 Happy teaching!